Exclusive
Drinking, Fights & Scientology Secrets: Jason Lee's Ex-Wife Makes Outrageous Claims About Their Marriage From Hell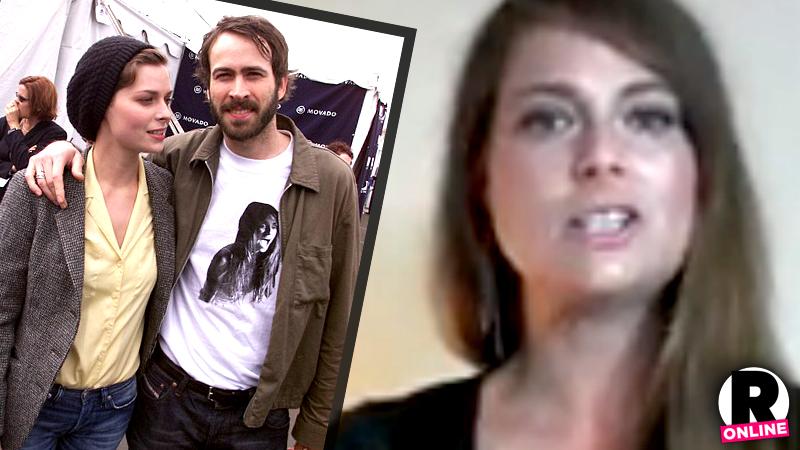 Now more than ever, former Scientologists like Leah Remini are coming forward to share explosive claims about their time within the church. Scientologist Jason Lee's ex-wife, Carmen Llywelyn, was an early critic when she went public with her own allegations after their contentious divorce in 2001. But now, in an exclusive interview with RadarOnline.com, she is opening up for the first time about the full extent of what she says she experienced. Excessive drinking, fighting, and Scientology secrets — In a series of outrageous claims, Llywelyn says many factors made her relationship a living hell from which she has yet to escape.
Article continues below advertisement
Llywelyn and Lee married in 1995 after a happy and whirlwind courtship. But soon, she claims, their devotion to Scientology took a toll on their relationship. After toiling away for hours at the Celebrity Center all week, she says they let loose on the weekends by drinking heavy — which often led to explosive fights.
"Jason and I had issues with drinking while we were together," she told Radar. "It was one of the biggest problems in our relationship." A rep for Lee did not respond to Radar's request for comment. And a Scientology spokesperson says, "This is the latest in a long list of pathetic and bizarre claims in which Ms. Llywelyn seeks to avoid taking personal responsibility for her actions by blaming the Church and others. Any claim that she has been harassed by the Church is false, paranoid and delusional. Furthermore, Ms. Llywelyn has no knowledge of the Church today, having been expelled from the Church twelve years ago. The Church does not condone violence, believes in tolerance, does not interfere in the personal affairs of its parishioners and has a record that speaks for itself in helping countless people lead addiction-free lives."
But Llywelyn claims she struggled to quit since she believed the church said AA was off-limits. As a since as Scientologist, "We didn't believe in AA," she claimed. "They seemed to think that stuff is just a made up syndrome by psychiatrists to control people."
Llywelyn claims the couple would booze heavily all weekend away from the Scientology center, "But we'd be right back in there on Monday being those perfect people again! It was utterly tiring. I don't know how I did it."
Article continues below advertisement
Adding to the drama, she claims her relationship with Lee often turned volatile.
"I came from a background where, in the South, I got spanked and had relationships with people that could get violent," she said. "So in my own world, I had equated being physically violent with someone … expressing love."
"We went into the church and would tell them and they'd be like, 'OK.' They didn't care," Llywelyn alleged. "They didn't say, 'Hey if you do that you're gonna be arrested. There was no consequences for his behavior.'"
"There are times I feel I even baited Jason into it," she admitted, "but there were times too when he would take this little thing into himself and do it. … We were both honestly under so much pressure that when we would fight the fights were so extreme. And the loving was so extreme because everything in that life is so extreme."
"It would become just like wanting to squeeze one another," she claimed. "There were some bruises. There were some knocking people down."
According to Llywelyn, the couple's fights were acceptable as part of a larger Scientology culture that could sometimes "justify violence," despite the Scientology rep's insistence that the church "does not condone violence."
She said, "They're the bullies on the block."
Watch her video here and for more Scientology secrets, stay tuned to Radar!