Exclusive
Jason Lee's Ex-Wife Fights Back Against Scientology: They're 'Heartless' & 'Disrespectful' For Denying What She Says Happens To People Who Leave The Church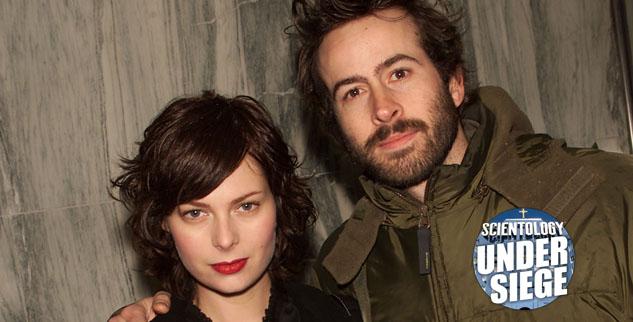 Article continues below advertisement
"I knew the church of #scientolgoy was pursuing the 'crazy' theme," she tweeted on March 18. "…Whats unclear is does #JasonLee agree with the church's comments about me, which I expected to be cruel? Again, thats sic #scientology"
She continued, "I realize they may not like my opinions, but I'm pretty adamant about #scientologys right to exist. I can't understand how they can be so disrespectful and unfeeling in their response. Heartless. .. Their PR rep sounds 16 years old."
And in a final plea to her ex, she wrote, "Ive almost begged #JasonLee to talk to me. Is he sitting in a room with his hands over his ears? … I don't hate #scientology, but they carelessly throw me away & hurl hateful insults about me in public."
Llywelyn previously told RadarOnline.com that "The whole Scientology thing has been sort of just this thing that I can't shake off. It's really messy."
She's claimed that after divorcing Lee and leaving the church, she's been subject to "abuse" and harassment.
A representative for the Church of Scientology told RadarOnline.com in response that Llywelyn was a "pathetic and disturbed person."
"It goes without saying that based on her own comments, the source is unreliable, highly biased, and appears to be a bit 'off,'" the rep said. "Ms. Llywelyn's perceptions that she was part of some fictitious walled-off 'celebrity circle of the hierarchy' and her bizarre conspiracy theory that her 'calling out' a celebrity led to prank phone calls exist only in her mind."