Exclusive
That Was Fast! Ricki Lake Back Together With Husband Christian Evans – How Secret Text Messages Mended The Rift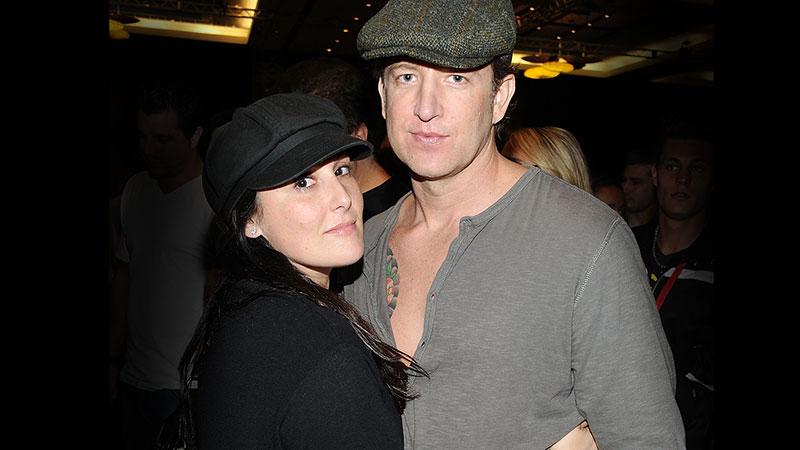 It's a holiday miracle! RadarOnline.com has learned that Ricki Lake's divorce is on hold because she has reconciled with her estranged husband Christian Evans — for now at least.
"Ricki and Christian are back together," a source close to the on-again couple tells Radar exclusively.
And according to another friend of Evans, "She is now referring to him as her husband again."
Though the October split initially appeared to be contentious, insiders say the reconciliation began not long after Lake filed for divorce.
Article continues below advertisement
"Ricki reached out to Christian about a month ago," the insider confirms. "She told him she was still the same Ricki he fell in love with."
Not long after, Lake, 46, changed the cover of her Facebook account on Nov. 18, to show a photo of herself on the beach looking very content and flaunting her wedding ring.
Lake filed from divorce from Evans on Oct. 16 due to "irreconcilable differences."
As Radar first reported, she threw him out of their shared L.A. home just prior to filing after a fight took place in which she accused her husband of wanting to "open up their marriage."
Soon thereafter, Evans was living in a homeless shelter in Texas, where he had to practically beg Lake to send enough money so that him and his dog, Pacha, could get the basic medical care they needed at the time.
The friend of Evans tells Radar, "It is quite funny because Christian said that he would never get back together with her under any circumstances after she left him homeless and even cut off his credit cards."
What's more, a source says, "Everyone who knows Ricki says that she is pathetic for doing this," adding, "He must have needed his cash cow back."
Lake divorced artist Rob Sussman in 2003 and they have two children, Milo, 15, and Owen, 10.
Are you surprised that Ricki Lake and Christian Evans are back together? Let us know in the comments below.