Exclusive
It's Getting Nasty! Ricki Lake & Estranged Husband Christian Evans Divorce Battle Heats Up As Source Reveals, 'He's Writing A Tell-All!'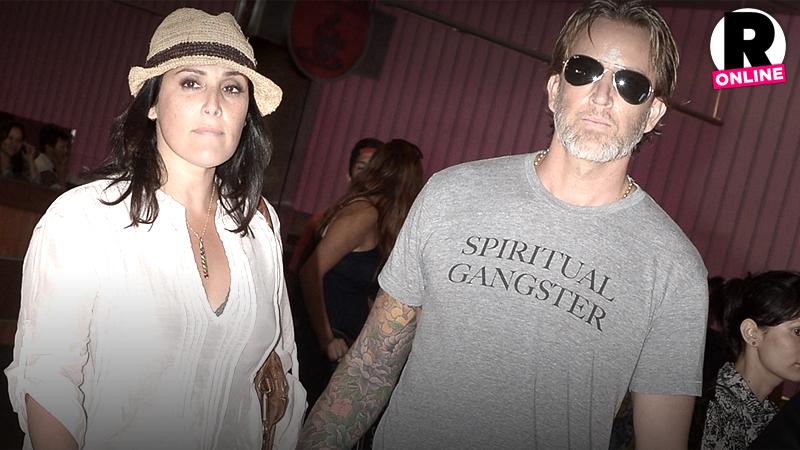 The divorce battle between Ricki Lake and her estranged husband Christian Evans is heating up , as sources tell RadarOnline.com exclusively that he's "going after triple what he is granted in the existing prenuptial agreement!"
Under the terms of the original agreement, the former talk-show host was to pay her 43-year-old husband $125,000 once the divorce is finalized, but the source says, "That is no longer acceptable."
Article continues below advertisement
"Ricki broke the prenuptial agreement the moment that she released her book," says the insider, referring to Lake's 2012 best-seller Never Say Never: Finding A Love That Fits.
"When this is all said and done, Christian is going to write a book of his own and it will be quite the tell-all!" the source revealed.
According to the source, "Christian has hired famed divorce attorney Mark Vincent Kaplan because he wants at least triple what the original arrangement was. He is going after her for $300,000 to $500,000 for all of the emotional damage she has caused him since the split."
The original prenup, which was signed when the couple married in 2012, "was heavily lopsided," the source says.
"Ricki made millions of dollars when she was married to him because he was the driving force for her getting her The New Ricki Lake Show, releasing a book that had him in it and doing Dancing with the Stars," the insider tells Radar.
Lake divorced artist Rob Sussman in 2003 and they have two children, Milo, 15, and Owen, 10.
Do you think that Ricki Lake should pay Christian Evans more than what was agreed on in the prenup? Let us know in the comments below.