Gone Hollywood? Michelle Obama Won't Rule Out Botox, Confesses 'Never Say Never'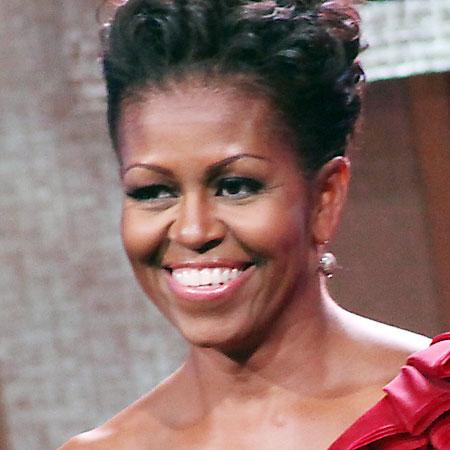 Botox is becoming a banned word in Hollywood, with more celebrities saying they either won't have it, or didn't like it when they got pricked.
Now, the highest office in the land is weighing in: First Lady Michelle Obama has opened up about the quick fix plastic surgery that gets rid of those unwanted wrinkles.
"Women should have the freedom to do whatever they need to do to feel good about themselves," President Barack Obama's stunning wife told PEOPLE in an interview to coincide with her 50th birthday.
Article continues below advertisement
From Courteney Cox to Nicole Kidman, some Hollywood A-listers have said they've done the quick procedure and that it wasn't something they wanted to do on a regular basis.
"I feel weird if I can't move my face, and that one time I overdid it, I felt trapped in my own skin," Cox admitted.
The First Lady, who has almost flawless skin and maintains a healthy diet and lifestyle, is not ruling out the injections.
"Right now, I don't imagine that I would go that route, but I've also learned to never say never," she said.
Do you think Michelle Obama needs Botox? Tell us in comments!