Ricki Lake: 'True Love Walked Into My Life And I Am Not Letting It Out'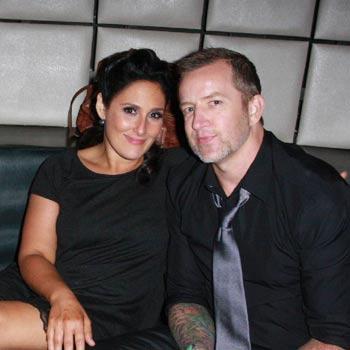 Ricki Lake has found love again, and opens up about her engagement to fiance Christian Evans in a new post on her iVillage blog.
The slimmed-down, 43-year-old Hairspray star vowed to never remarry following her split with illustrator Rob Sussman in 2003, and "was ready to throw in the towel" on her love life -- until she met Evans.
"On my 42nd birthday, true love walked into my life, and I am not letting it out. The kindest, most caring spirit was just around the corner, and I could have missed the love of a lifetime," the former Dancing with the Stars contestant wrote, noting Evans proposed to her while they were on vacation in Spain.
Article continues below advertisement
"It felt so right," the mother-of-two wrote. "At 43, I have a renewed sense of excitement about everything I do."
Lake added that no one in her life has reminded her of her vow never to tie the knot a second time.
"And it didn't dawn on me, either," she wrote. "I think that says everything!"
RELATED STORIES: