Exclusive
Teresa Giudice Gone & Caroline Manzo Back? Bravo's Secret 'RHONJ' Casting Changes Revealed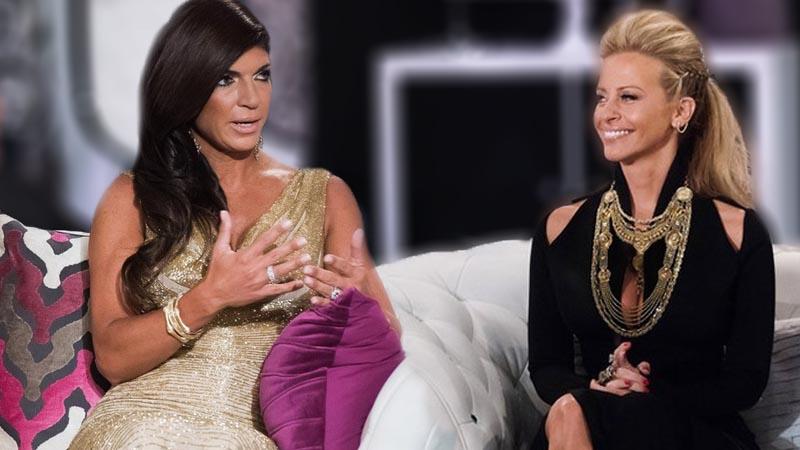 With slightly under a week until The Real Housewives of New Jersey star Teresa Giudice, 42, heads off to begin her 15-month prison sentence, Bravo is scrambling to prepare for the next season of the show without the series vet. And RadarOnline.com can exclusively reveal, they're considering drastic casting changes!
"After all of the options were considered, Bravo did approach Teresa about filming prior to her heading off to prison with the intent of working her into the new season," a source tells Radar. "However, she was insisting she wanted an astronomical paycheck. Much to her surprise, they turned her down."
Article continues below advertisement
While delaying filming until her release is still a possibility, the network is exploring all options.
"Production is currently holding focus groups about moving forward without Teresa," an insider confirmed. " They are trying to determine what the public perception was of the new cast and if any casting changes need to be made in regards to the new additions last season."
Last season's newbies Teresa Aprea, 45, her twin sister Nicole Naplitano, 45, and Amber Marchese, 37, all brought the drama, but could they be on the chopping block?
"If Bravo finds out that the public perception of the current cast is positive, they will likely begin filming in February; however, they are also exploring the option of putting on the show on a hiatus until the fall," the source said. "This would allow them to play around with the cast if need be and film around the normal timeframe the show films in, which is typically the fall."
What other options is Bravo exploring in terms of casting? While it was already reported that Caroline Manzo, 53 and Jacqueline Laurita, 44, are set to return, there may be another familiar face, according to a different source.
Article continues below advertisement
"Bravo is interested in bringing Kathy Wakile back to the franchise in a big way," another insider said. "When she appeared with Jacqueline last season, ratings went up."
"In addition, fans will be pleased to know production is exploring the idea of bringing Kathy's sister, Rosie Pierri, on as a full time cast member," the source claimed. "Fans love Rosie and it would give a new twist to the show."
Who do you want to see on RHONJ? Let us know in the comments!
Watch: The 'RHONJ' Ladies Discuss Teresa Giudice's Legal Troubles