Exclusive
Prison Break! Bravo Execs Look To Delay 'RHONJ' Until 2016, As Series Star Teresa Giudice Preps For Jail Term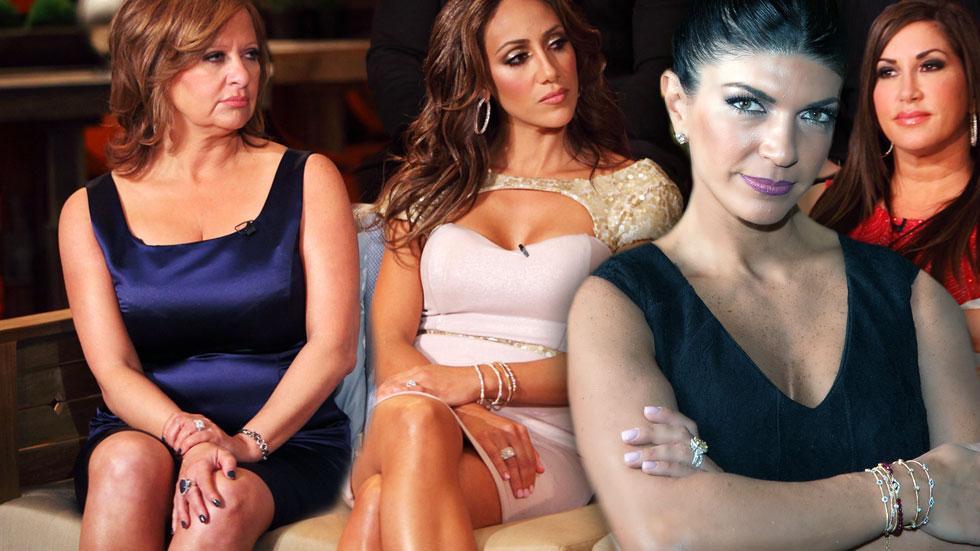 With Teresa Giudice set to report to prison in just over one month, Bravo executives are coming down to the wire when it comes to making a decision about the future of The Real Housewives of New Jersey. And although initial plans were to rush the show back into production before her departure, as had reported, sources now tell Radar can that production on the popular show has been delayed — indefinitely.
Article continues below advertisement
"Bravo is very nervous to do the show without Teresa," a show insider exclusively tells Radar. "They fear that without her, the show will not be as big of a success."
What is Bravo going to do to ensure she'll remain a fixture? "They're exploring shelving the season until 2016, when Teresa gets out of prison," the source said. "By having her fresh out of prison, there would be a clear storyline. It would also pull on fans' heartstrings to see the changed Teresa back in the limelight."
As fans likely recall, both Teresa and her bamboozling husband, Joe Giudice, were sentenced to jail time after negotiating a plea deal related to multiple counts of fraud.
What about earlier reports that the soon to be jailbird Teresa was already filming footage up to the time she goes to prison? "These reports are not true," another source very close to Teresa tells us.
"There are many people who are trying to hurt Teresa by claiming things that don't really have a strong basis in truth," the source said." Believe it or not, Teresa really does not have an interest in being in the spotlight at the current moment."
"If you notice," the source continued, "Teresa is not currently doing any media. She could be milking this, but she's staying relatively quiet."
Story developing.
Watch: Teresa Giudice Walks Off the RHONJ Reunion