Exclusive
Round Two? Bravo Orders Extra Security Measures For 'RHOA' Reunion After Last Year's Brawl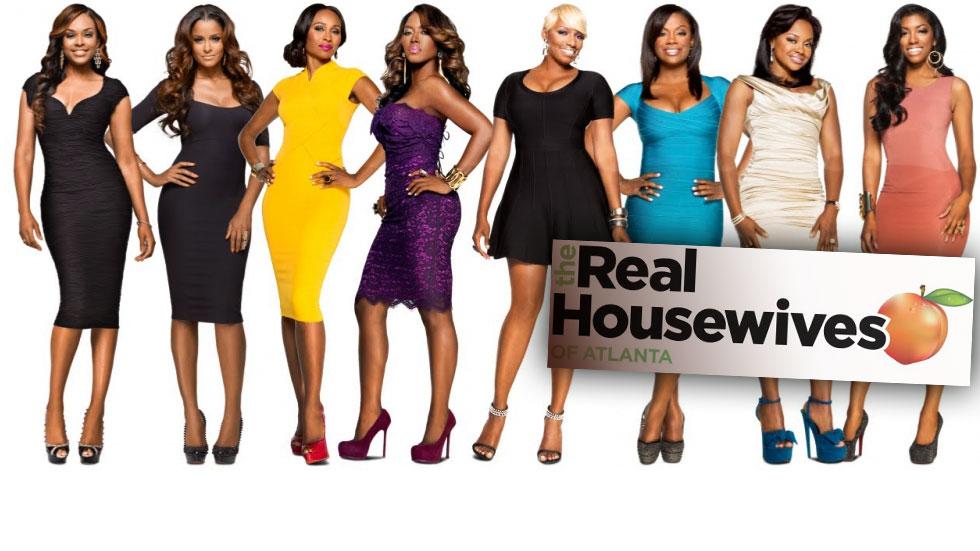 Hoping to avoid another potential repeat of the hair-pulling beatdown between Real Housewives of Atlanta's Porsha Williams and Kenya Moore, producers of the Bravo hit reality show have issued a stern warning to the ladies ahead of the reunion filming that no physical violence will be tolerated. But just in case, they've ordered up extra security!
"Producers have drawn a very hard line in the sand, and have reached out to each of the ladies making it very clear, there will be no violence tolerated," an insider told Radar. "There will extra security on hand, prepared to deal with any potential problems."
Article continues below advertisement
"The cast members will be required to sit in their assigned seats, and not allowed to get up until there is a break, or unless given permission," the source continued. "Any deviation will result in immediately being removed from the filming, no questions asked."
Alcohol will also be banned from the set, although it has always been a staple of previous reunions.
On Sunday night's episode, NeNe Leakes called a pow-wow so that she, frenemy Cynthia Bailey, and feuding divas Kenya Moore and Porsha Williams might bury the hatchet.
"Hi, Porsha, are we speaking today?" laughed Moore, who was physically attacked by Williams at the last reunion show.
"The four of us have had our issues," Leakes said in the understatement of the season.
After more yelling and screaming at the lunch, Moore and Williams agreed to move on from the drama.
Moore got up and offered Williams a hug and even owned up to her own abrasive antics at the reunion show.
"I take full responsibility: can you give me a hug?" Moore said.
The two embraced and Moore suggested, "Let's wipe the slate clean."
The insider added, "Bravo wants the ladies to sign a legally binding document that they won't engage in any physical fighting. However, several cast members are refusing to sign it because fighting back as self defense isn't included in the language."