Exclusive
'RHOA' Star Porsha Williams 'Blindsided' By Her Demotion To 'Friend Status' – Read Her Statement In Full!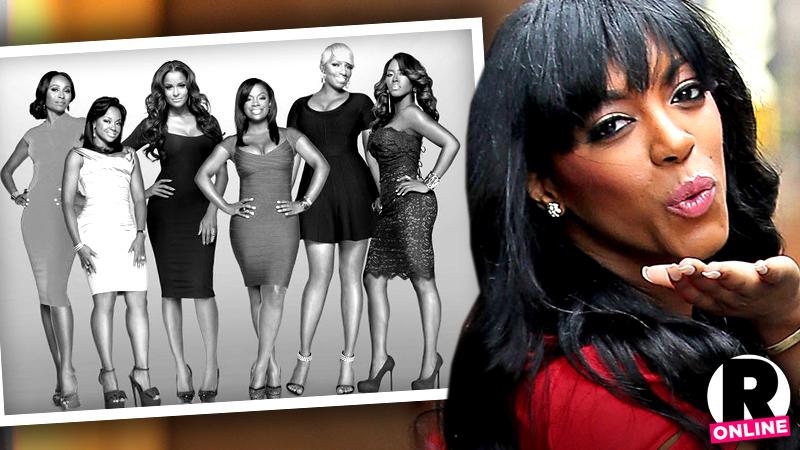 Rumors have swirled that Real Housewives of Atlanta star Porsha Williams has been demoted to "friend" status from "housewife," because she allegedly wasn't easy to deal with, but the reality star is setting the record straight.
Despite her "demotion," Williams will appear on the show throughout the season, but won't be a main staple. But that isn't stopping her from continuing on her career. Williams, instead, will be working on other projects, according to her statement.
Article continues below advertisement
The reality star will be working on other work endeavors, in addition to her recurring role on RHOA.
"Unfortunately, I can only be PORSHA, and portraying anything else, would not be genuine nor honest," she said. "This moment is bittersweet, but God has been so amazing to me, and I think this is a perfect time for me to spread my wings, and finally focus on all of my upcoming projects."
Even though she will be appearing on the show less, Williams promises "to stay connected" with her fans.
Read her statement in full, and tell us what you think!
This is not an easy time for me right now, but I want let everyone to know that I loved being a "Housewife" on the Real Housewives of Atlanta, and I am thankful for Bravo for the opportunity but it's not goodbye, you will see me on the show throughout the season sharing and bonding with the other women and I promise to stay connected with my fans as I start an exciting new time in my life.
After a long season of filming, and giving my all, I was blindsided by the announcement from the network that I was demoted from "Housewife Status", but would remain on the show in a "Friend" capacity. Unfortunately, I can only be PORSHA, and portraying anything else, would not be genuine nor honest. This moment is bittersweet, but God has been so amazing to me, and I think this is a perfect time for me to spread my wings, and finally focus on all of my upcoming projects. In addition to having my recurring role on RHOA, I will be able to focus my attention on my career as an Entertainment Correspondent, recording my album, building my businesses, and taking baby step towards nurturing my relationship with my new love!!! This is the beginning of a new chapter in my life, and I will be giving my fans & supporters another chance to watch my growth as I take on the world in my own special way very soon!! I am so Thankful for all that #TEAMPORSHA does to keep me INSPIRED every day! Stay Tuned…