Frenemies Forever? NeNe Leakes Confronts Cynthia Bailey Over Failed Friendship — Watch The Video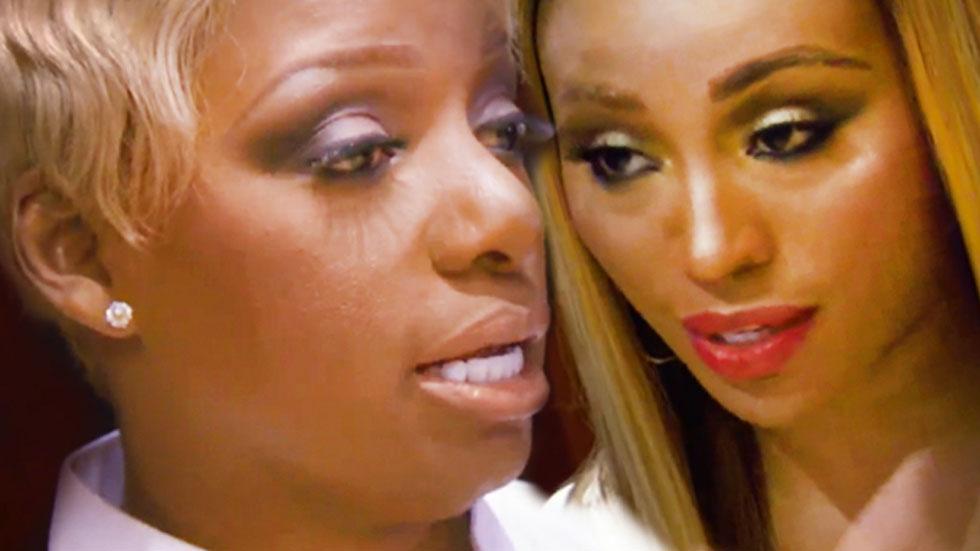 Article continues below advertisement
Now, in a preview for an upcoming episode, Leakes and Bailey finally sit down to confront each other about their differences.
"It would be nice if you guys get back on speaking terms again," Kandi Burruss says, starting off the friend-tervention.
Leakes has no problem with opening her mouth
"I can always speak, Kandi," she says. "I walked in and spoke to everybody. Our issue has nothing to do with y'all. When we fell out, whenever we fell out, which I don't even know when that was, it had nothing to do with you guys."
But Leakes isn't even sure why she and Bailey are no longer friends.
"Honestly, I don't know where it went wrong," she admits. "That's just real."
But Bailey claims that Leakes knows what happened.
"She knows what it is," Bailey tells the cameras. "I know what it is. I didn't wake up one day and decide, 'Oh my god. Today feels like a good day not to be friends with NeNe anymore.' It was a process."
Leakes then continues to explain that she was thrown for a loop when Bailey changed.
Article continues below advertisement
"We always worked it out," she says. "You shocked me when you got with these girls, you just went left."
"I never knew we had a falling out until we all gathered together and that's when she said we fell out, so I'm very shocked," Leakes says in a side note to the cameras. "So I'm like, 'When did we fall out now? Hello.'"
Leakes continues to explain her frustration with the situation.
"I've got every text message from you, every email from you where you're constantly saying, 'I love you. We're friends. I want us to move past this,'" Leakes says.
But Bailey wants her say.
"First of all, let me just start with saying, our whole relationship, NeNe, we know what it is," she says. "We know what it was. And it had absolutely nothing to do with anybody at this table but me and you."
Leakes then asks why Bailey had to get everyone else involved in their fight.
"So why is it at the table?" Leakes questions. "When we all gathered together, why did you bring it up? Why didn't you call me and say, 'Hey friend, let's sit down and have lunch together? Let's have dinner. Let's have drinks. Let's talk about this issue, friend.'"
Watch the confrontation here: