Phaedra Grateful For Best Bud NeNe, Thinks Kenya's Lying About Role In Apollo Situation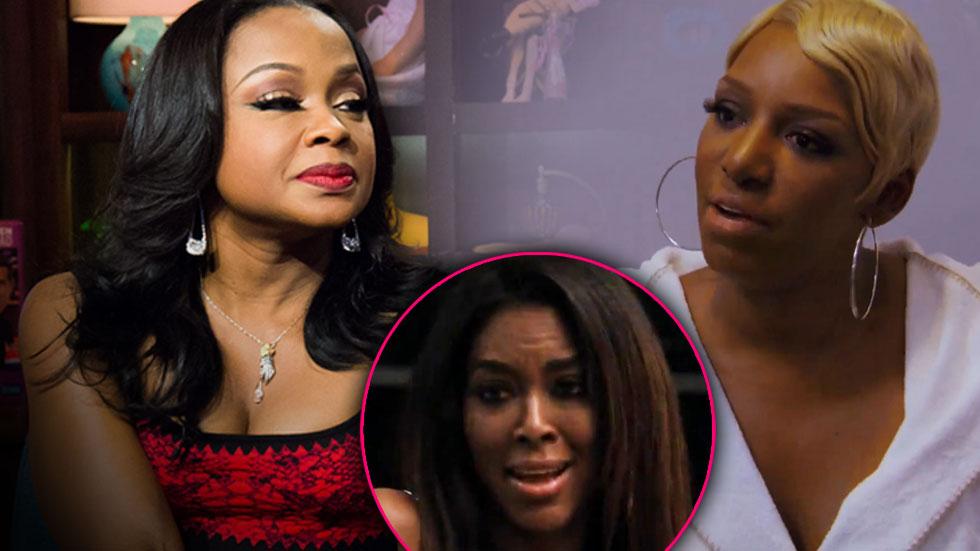 Phaedra Parks called NeNe Leakes "a very supportive friend" after the outspoken Broadway beauty cast doubt over Apollo Nida's confession he was responsible for a rumor about a side fling with Kenya Moore in the uncomfortable situation that's been the focal point of the Real Housewives of Atlanta's current season.
On a recent episode, NeNe bantered with her castmates about the sensitive situation, saying she thought Apollo was "lying about lying" trying to to hurt Phaedra — and that Kenya couldn't be trusted under any circumstance.
Article continues below advertisement
"Did you believe things that she said, you know she's not a truthful person!" the charismatic NeNe told Kandi Burruss as a weary Phaedra looked on.
"All in all, I think NeNe made a fair observation," the 43-year-old Parks told Bravo in a new Q&A, adding that the show's biggest star is familiar enough with Moore's "unladylike and disrespectful behavior with men" to accurately assess what happened.
Watch the video on RadarOnline.com
"It was easy for her, and anyone else, to conclude that Kenya is not innocent," Parks told the network.
Phaedra said the former Miss USA has been "twirling on an emotional roller coaster in an effort to gain sympathy" for the situation, trying to play the victim to shift the focus away from her misdeeds.
"Kenya wants everyone to forget that she is the person who … flaunted inappropriate, flirty behavior with numerous men, and repeatedly lied about her male suitors or lack thereof," Parks said. "You cannot make it so easy for people to believe salacious stories about you and then expect pity when one story may not be true."
Phaedra admitted the situation has taken a toll on her, as she said that "there has been so much lying and manipulation going on … it is not a constructive use of my time to keep score."
The Real Housewives of Atlanta airs Sunday at 8/7c on Bravo.