Exclusive
Scary! Friends Fear For Mel B As She's Partying 'Very Hard' After Health Scare & Separation From Husband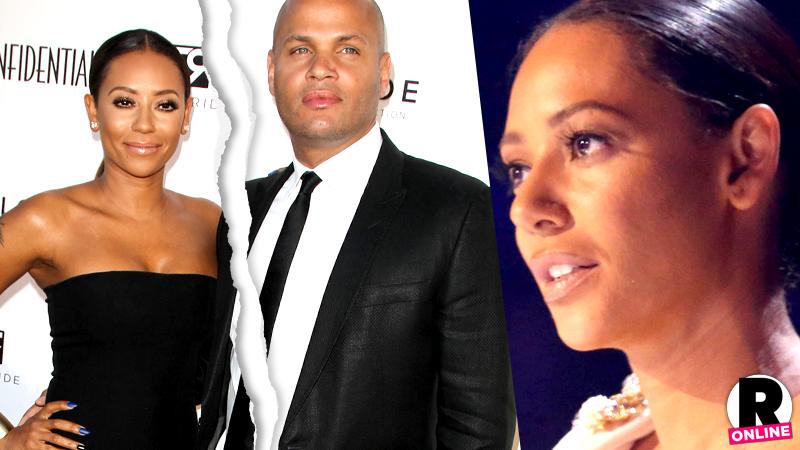 What's wrong with Mel B? Family and close friends are growing very concerned about former Spice Girl Melanie Brown, as the singer remains holed up in a London hotel, partying "very hard" after a recent health scare.
"Mel is currently in a London hotel with her daughters, Phoenix, 15, and Angel, 7," an insider told RadarOnline.com. "She has been told by her London doctor she can return to Los Angeles, but she has chosen not to."
Article continues below advertisement
"Instead, Mel has chosen to continue to hang out with a new group of friends that parties very, very hard," the source said. "Leading up to Mel's abrupt hospitalization last week, she had been staying up all night, partying with these people. They are celebrity hangers-on, and aren't good people for Mel to be around."
Meanwhile, her marriage is crumbling. As RadarOnline.com reported, Brown and her husband of seven and a half years, Stephen Belafonte, have separated.
"They love hard and fight hard. However, those fights are only verbal, and Stephen has never laid a hand on Mel, and would never hit her," a source previously told RadarOnline.com.
On Tuesday, Belafonte told RadarOnline.com, "It's absolutely ridiculous for anyone to say I physically abused Mel. It never happened."
The abuse rumors spread after Brown missed the live taping of the British X Factor on Saturday night, after being hospitalized for an unspecified illness.
MORE ON:
Stephen Belafonte
Article continues below advertisement
When she returned to the show finale on Sunday night, not wearing her wedding ring, the former Spice Girl's fans noticed bruises on her arms, and assumed the worst.
"I would never . I love her very much," Belafonte insisted. "She wasn't wearing her wedding ring because her fingers were too swollen."
"I won't go into what Mel was hospitalized for," he said. "That is for her to decide, if she wants to put out there."
On Thursday, Belafonte was spotted in Los Angeles, with the couple's daughter, Madison, 3. "Madison is an American citizen, and returned to Los Angeles with her father with plane tickets that had been bought months earlier," another source explained. "Her life is in Los Angeles as she goes to pre-school. She has video chatted with Mel."
Currently, Mel has "no immediate plans to return to Los Angeles, and will remain in London," the source added.