Exclusive
'I Would Never Lay A Hand On My Wife!' Mel B's Husband Slams Abuse Claims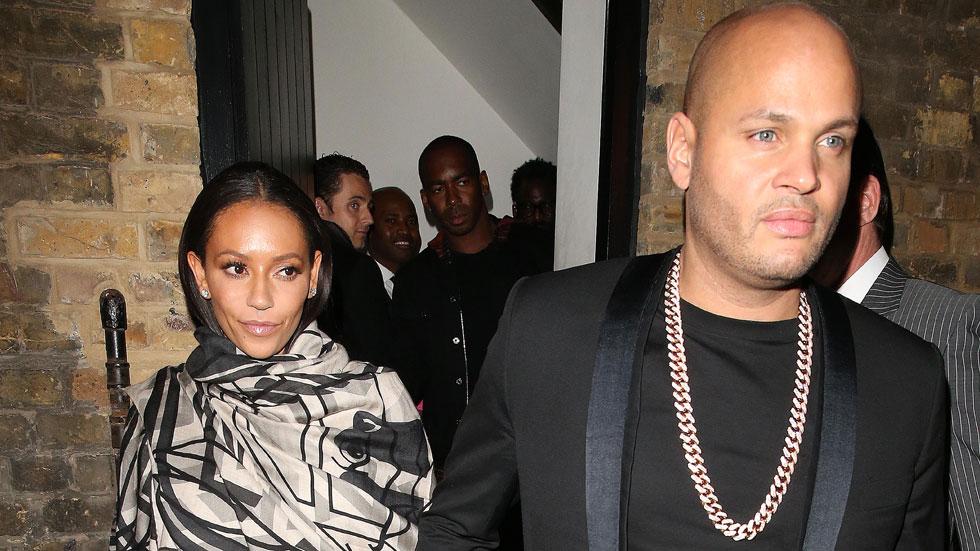 Days after Melanie "Mel B" Brown stepped out with bruises and without her wedding ring, the former Spice Girl and X Factor judge's husband, Stephen Belafonte is speaking out exclusively to RadarOnline.com to slam allegations he physically abused the singer. What's more, he tells Radar he's planning to to sue British tabloids that published the allegations, along with individuals on social media.
"It's absolutely ridiculous for anyone to say I physically abused Mel," he told Radar. "It never happened."
Article continues below advertisement
Belafonte claimed, "I will be filing lawsuits against the British tabloids tomorrow because they knew the story was false but published it anyway. Also, I will be filing lawsuits against individuals on Twitter, which is where these ridiculous rumors started. Anyone that was responsible for spreading these lies, will be held responsible."
The abuse rumors spread after Brown missed the live taping of the British X Factor on Saturday night, after being hospitalized for an unspecified illness.
When she returned to the show finale on Sunday night, not wearing her wedding ring, the former Spice Girl's fans noticed bruises on her arms, and assumed the worst.
"I would never lay a hand on my wife. I love her very much," Belafonte insisted. "She wasn't wearing her wedding ring because her fingers were too swollen."
"I won't go into what Mel was hospitalized for," he said. "That is for her to decide, if she wants to put out there."
Belafonte has returned to Los Angeles, while Brown remains in London because she isn't healthy enough to travel.