Exclusive
Bombshell Split! Mel B & Husband Stephen Belafonte Separated After Shocking Abuse Claims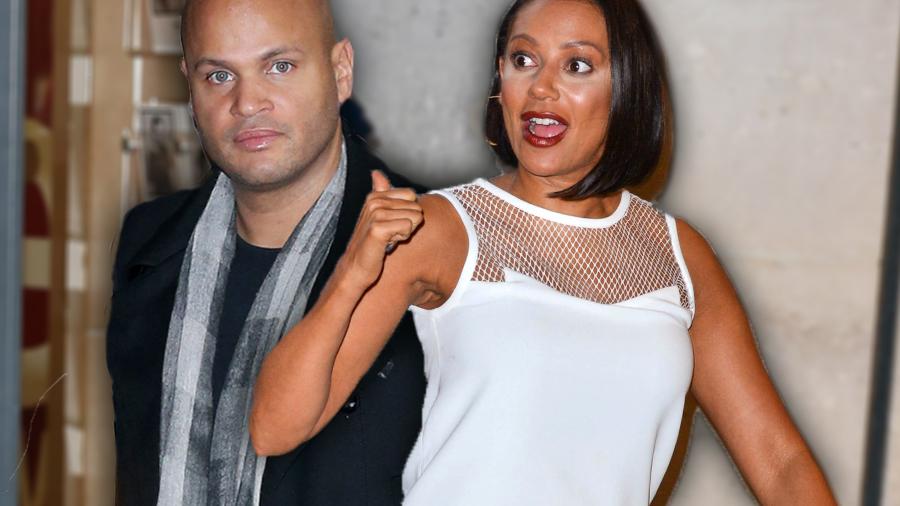 RadarOnline.com has learned that former Spice Girl Mel B and her husband Stephen Belafonte have separated, after shocking allegations of physical abuse earlier this week. But multiple sources close to the couple insist it wasn't because of the lurid claims.
The couple of seven and a half years, "are taking a time-out from the marriage," an insider told Radar. "They love hard and fight hard. However, those fights are only verbal, and Stephen has never laid a hand on Mel, and would never hit her."
Article continues below advertisement
"There is no cheating or anyone else," the source continued. "For the time being, Mel will remain in London, in a hotel, under the care of a doctor. Stephen returned to Los Angeles over the weekend."
On Tuesday, Belafonte told RadarOnline.com, "It's absolutely ridiculous for anyone to say I physically abused Mel. It never happened."
The abuse rumors spread after Brown missed the live taping of the British X Factor on Saturday night, after being hospitalized for an unspecified illness.
When she returned to the show finale on Sunday night, not wearing her wedding ring, the former Spice Girl's fans noticed bruises on her arms, and assumed the worst.
But an insider revealed, "The bruises on Mel's arms were caused by I.V.s that were given to her during her stay in the hospital. The nurses had trouble getting the I.V. started because Mel is so thin, and it caused bruising."
Fans of Scary Spice continue to worry about the singer as Brown has remained silent on social media about the reason for the hospitalization.
For now, the pair "are still talking on the phone," the source said. "There is a lot of love between them, and no lawyers haven been hired. Nor has there been any talk of divorce. They are just trying to figure it all out."