Dean's Ex Blasts Tori — She 'Needs Rehab More Than Him!'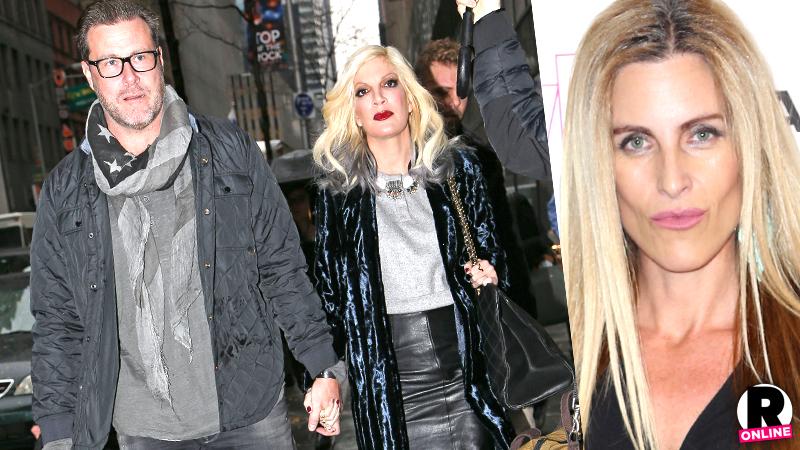 Mary Jo Eustace shocked reality television fans when she decided to appear on her ex-husband Dean McDermott and his wife Tori Spelling's reality show, True Tori.
"It was the opportunity to rewrite the narrative that I was the old bitter wife," Eustace tells In Touch in a new interview, adding she hoped to prove they could "move forward and be civil and respectful."
That may be a lot easier said than done.
Article continues below advertisement
"Sadly, now I actually know what goes on behind the scenes in their home and that is even more tragic than what makes it on camera," reveals the 52 year old.
Eustace then drops another major bombshell: "Tori needs rehab more than him."
As RadarOnline.com reported, 48-year-old McDermott recently sought treatment for sex addiction, substance abuse and alcoholism.
"I take full responsibility for my actions and have voluntarily checked myself into a treatment center to address some health and personal issues," he said in a statement last winter. "I am grateful to be getting the help I need so I can become the husband and father my family deserves."
Now Eustace reveals her belief that 41-year-old Spelling should get "serious help for the hoarding issue."
And she notes it wouldn't hurt if Spelling also got a crash course in how to treat others, especially Jack, Eustace's 16-year-old son with McDermott.
Eustace admits she was unsettled by how Spelling created drama at the teen's recent birthday party. "Instead of highlighting what a wonderful young man he is," she notes, "Tori started making high drama out of how many kids he had invited over."
"I'm an easy target!" she adds. "But my son? Cheap, cheap shot!"
Regardless, Eustace just hopes Spelling can find peace in her life. "I must say, I truly worry for the family and children," she reveals. "I hope Tori gets the help she needs."