I'm Not A Thief! Leah Messer Reveals The Truth About Her Daughter's Missing Trust Fund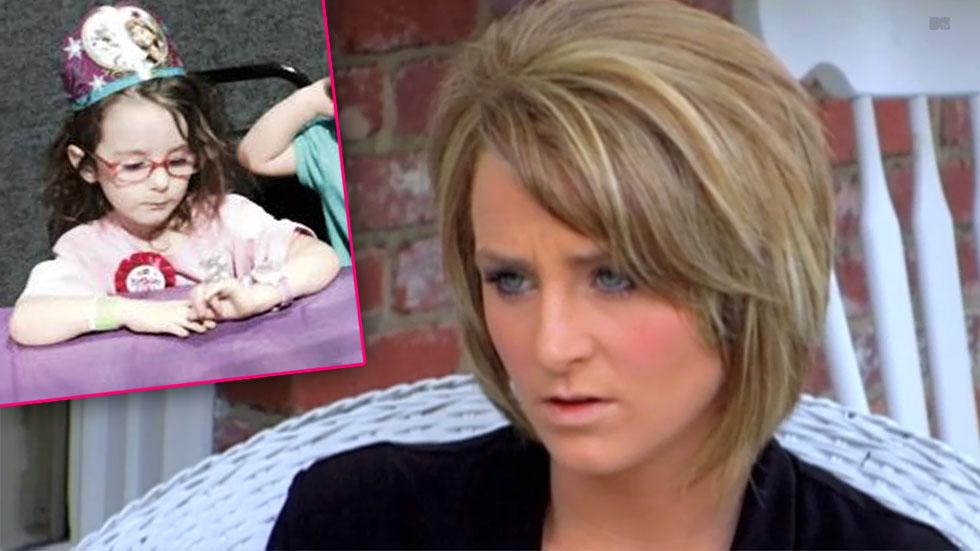 Leah Messer has been accused of being a cheater, a pill-popper, and more over the past few wild weeks. She was quick to deny those claims, and is now striking back about rumors she stole her disabled daughter's trust fund, insisting she is not a thief!
As RadarOnline.com reported, a new report Tuesday accused the Teen Mom 2 star of swiping nearly $50,000 from a trust fund set up for her 5-year-old daughter, Ali, who suffers from a rare form of muscular dystrophy.
Article continues below advertisement
"The account was totally drained," an insider told In Touch. "The money is supposed to go to college tuition, or in Ali's case, medical needs. But Leah took all of it."
Messer was quick to hit back on Twitter Tuesday, insisting, "My girls still have they're sic money!"
"It's just not at the bank your sic looking at," she wrote.
Meanwhile, Messer also hinted that her marriage to Jeremy Calvert is back on track after rumors of cheating on both sides rocked their marriage.
She wrote Tuesday, "Jerm and I wanna go to Gatlitsburg, TN, and get a cabin … Does anyone have any cabins in mind?"
Do you think Jeremy and Leah will make it work? Let us know in the comments!