On The Run: Leah Messer Skips Town Amid Cheating Scandal To Party For Pal's Wedding— Leaves Hubby & Kids Behind!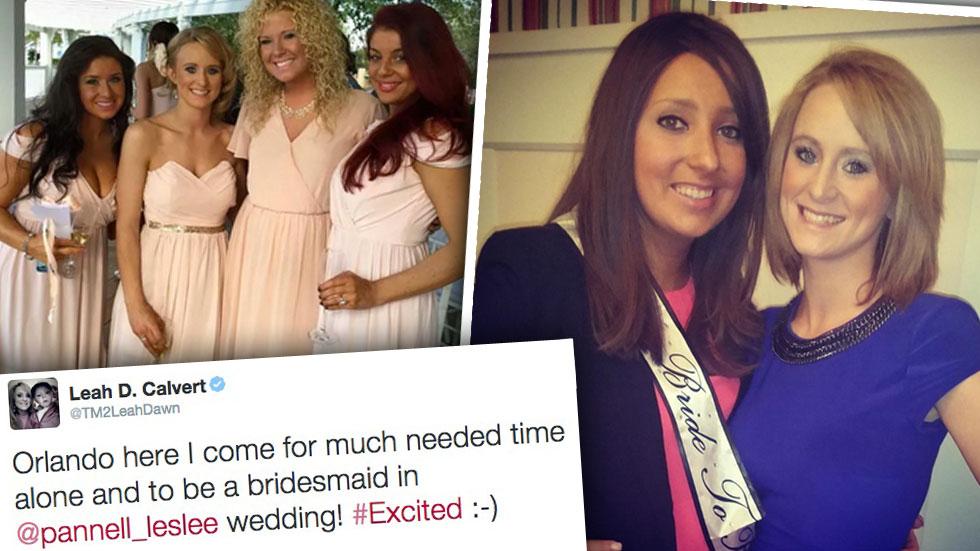 Leah Messer may be struggling with a marital crisis and a public feud with her ex-husband's family, but the Teen Mom 2 star took the week off from her many worries to party in the Most Magical Place On Earth.
The mom to 5-year-old twins Ali and Aleeah and 22-month-old daughter Adalynn left her native West Virginia last Wednesday to play bridesmaid in her pal Leslee Pannell's Disney World wedding.
It seems that her girls and husband Jeremy Calvert, 25, did not accompany Messer to Florida.
Article continues below advertisement
"Orlando here I come for much needed time alone," she tweeted.
The 22-year-old, looking pretty in a light pink gown, posed with her fellow bridesmaids in a December 19 snap, sipping what seems to be champagne.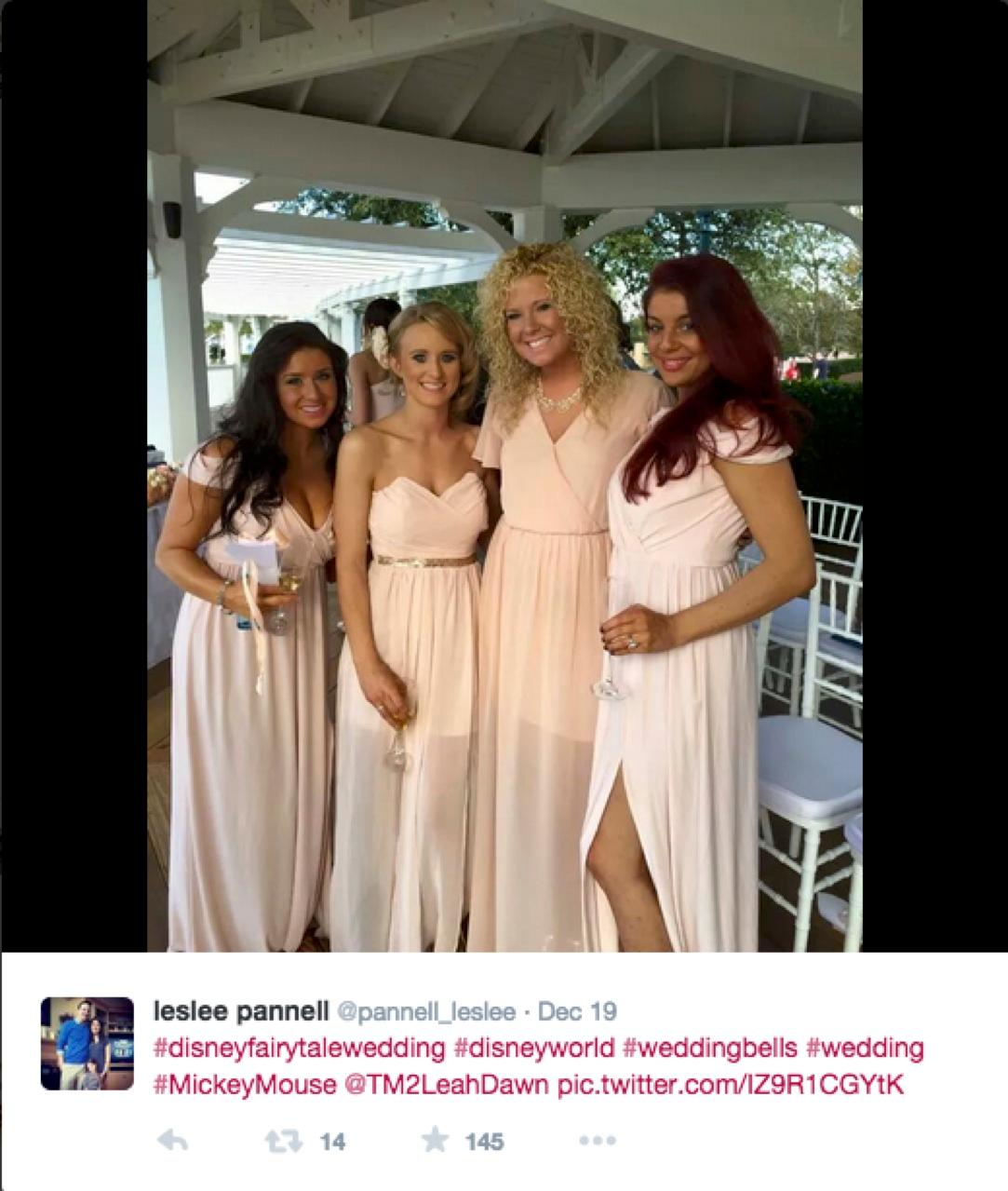 In another photo, Messer smiled with Pannell at the rehearsal dinner.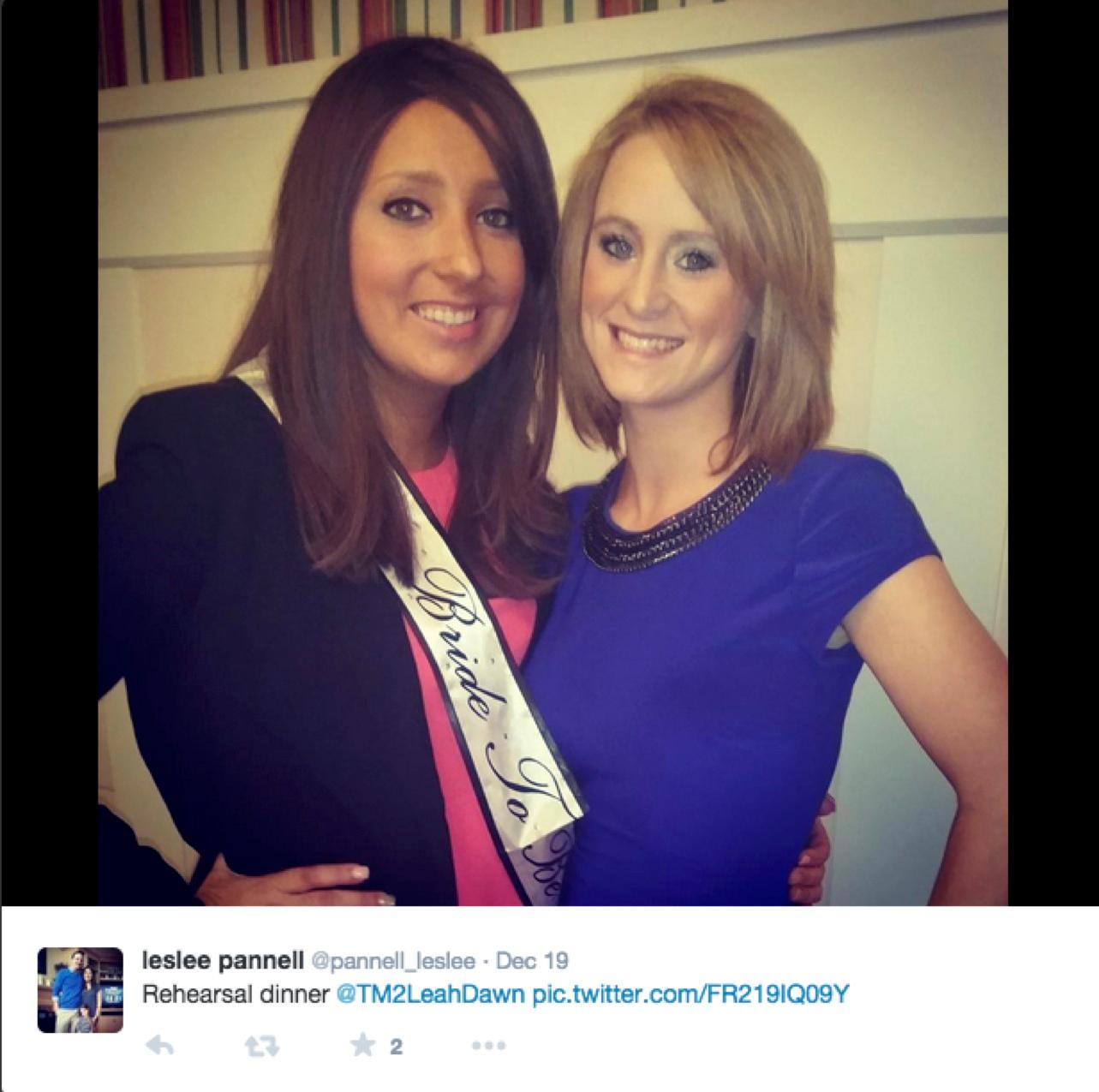 Despite the obvious strife, Messer swore she and Calvert were still "very much in love" on a Facebook post on December 19.
Do you think Leah needed time away from her family? Sound off in the comments.