'Furious' Kardashian Reportedly Met With L.A. Divorce Lawyer, Ready To File Papers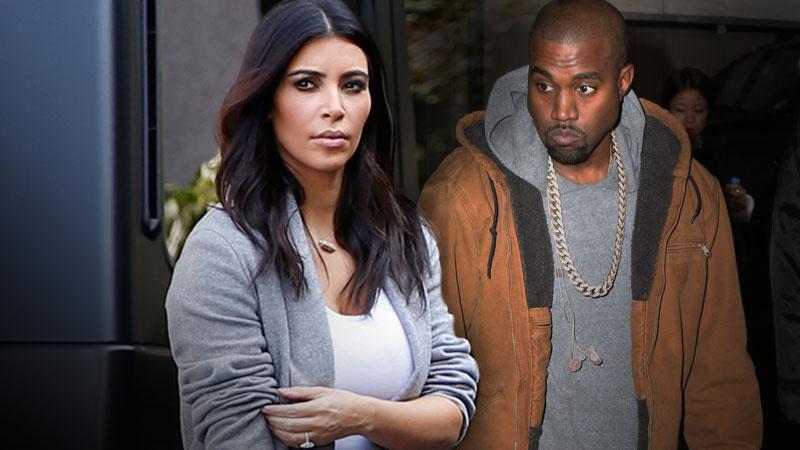 Kim Kardashian's marriage to Kanye West is a sham and the attention-seeking couple is headed for divorce.
That's what a source is telling In Touch about Kimye in shocking new claims.
According to the insider, the newlyweds have a rocky relationship and it's all because of West's controlling behavior.
But for Kardashian, 34, the final straw came when the moody rapper ditched her on Thanksgiving.
Last week the reality star tweeted to her millions of followers that she was having a perfect holiday.
Article continues below advertisement
"Happy Thanksgiving!" she wrote.
"I'm so thankful to have spent the day with my whole family over at Khloe's house today!"
"Khloe cooked so much yummy food!"
But it was all a front.
In reality West, 37, spent Thanksgiving thousands of miles away with friends in Paris, France.
"Kim was furious he dumped her and North for the holiday and mortified that she had to show up at Khloe's house alone," the insider says.
"It was the last straw for her. She's getting ready to file divorce papers."
In fact – the source claims – Kardashian has already consulted a top L.A. divorce lawyer.
Her rep denies it, but in early November, the reality TV star allegedly met with the high-powered attorney.
The source says: "They shut down an elevator for her to go up to the lawyer's office."
"Kim was very secretive about it."
Kardashian reportedly fears divorcing West will descend into a mudslinging match. But the insider alleges she is much more fearful of a contentious custody battle over North.
"He wants to take North to France, which is Kim's worst nightmare," the source says.
"She will fight him with everything she's got."