Paris Hilton Target In Mudslinging Vegas DA Campaign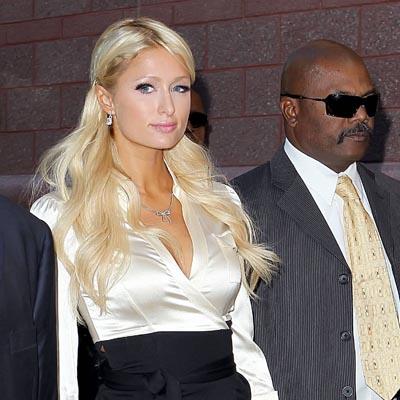 Paris Hilton and her recent legal wrangling are at the center of a mudslinging campaign in the upcoming Las Vegas district attorney's race, RadarOnline.com has learned.
Democratic candidate Don Chairez, in a new television ad, implies the socialite's cocaine possession earned her little more than a slap-on-the-wrist from his opponent, incumbent District Attorney David Roger.
Chairez alleges Roger gave the heiress "a sweetheart deal" when giving her a year of probation after she pleaded guilty to charges of drug possession and obstructing an officer in connection with her August 26 arrest in Sin City.
Article continues below advertisement
"The message I'm trying to send to voters is that in traditional Las Vegas politics, money talks," Chairez told the Las Vegas Review-Journal. "There are two standards of justice. If you're a regular middle-class person who can't afford a high-power lawyer, you will not get as good a deal as someone who can afford a high-profile lawyer."
Paris Hilton Charged With Felony Cocaine Possession; Read The Complaint
Chairez, in the ad, points out a $10,000 donation made to Roger's campaign from Hilton's attorney David Chesnoff in May, and another $30,000 from the attorney and his associates donated last year.
And, according the Las Vegas Review Journal, finance reports from 2001 show Chesnoff and a colleague from the same law firm have consistently given to Roger's campaigns. Other donations have come from companies owned by Hilton's boyfriend Cy Waits, and his brother, Jesse.
Article continues below advertisement
Cy Waits made a contribution in February 2010, seven months before his arrest.
Rogers told the paper the donations bear no impact on the way he does his job.
"When you run a countywide race, a lot of people contribute to the campaign," Roger said. "I've received campaign contributions from broad sections of the community including police officers, prosecutors and defense attorneys."
Roger also justified his handling of the Hilton case, as he said that if he was "to take that case to trial, we would be accused of grandstanding.