Amber Heard & Johnny Depp Engagement Reportedly In 'Turmoil,' Actor Finds Fiancee To Be 'A Challenge'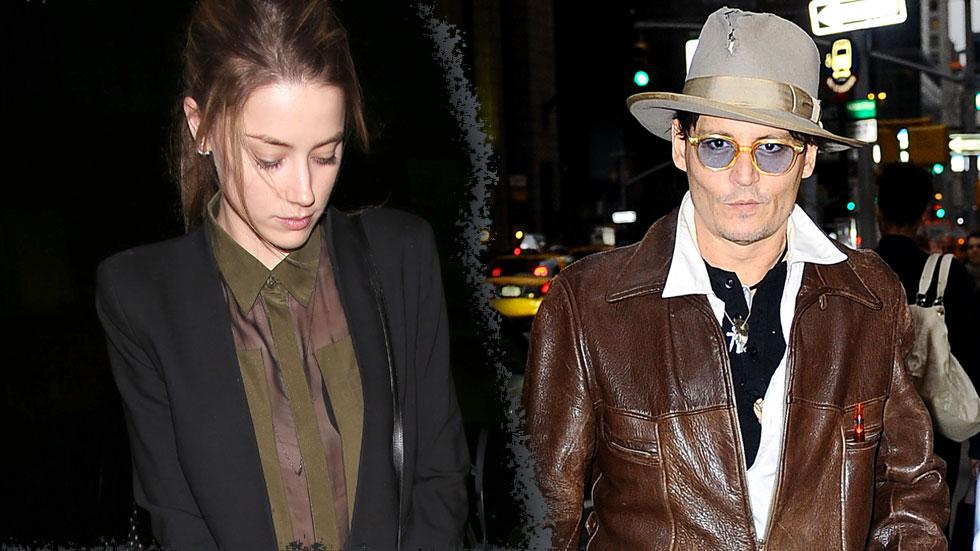 It was a whirlwind romance straight out of Hollywood.
But a year after he proposed, Johnny Depp and Amber Heard are nowhere near the altar.
According to People, the couple is in "turmoil" because the 51-year-old star finds his 28-year-old fiancée a "challenge."
The couple was supposed to wed this summer, but an insider tells the magazine those plans have been put on hold.
"Johnny is crazy in love with Amber, but there is turmoil in the relationship."
Article continues below advertisement
The couple's massive 23-year age gap partially explains the speed bump.
Depp finds Heard's flirtatious ways a challenge. Speaking about the bisexual actress, the source says, "Amber flirts and has many different relationships."
"She is not really ready to settle down."
Meanwhile, Depp raised eyebrows with his drunken appearance at the Hollywood Film Awards on November 14.
The father-of-two slurred, fumbled and cursed while presenting an award.
Despite their private issues, the Pirates of the Caribbean star is committed to the relationship.
The source says, "Johnny wants to make it work but may hold off on marriage for now."
"While he is crazy about her, she is a real challenge for him."