Exclusive
In Love & Off The Air! Bethenny Frankel Bans Boy Toy Michael Cerussi From 'RHONY'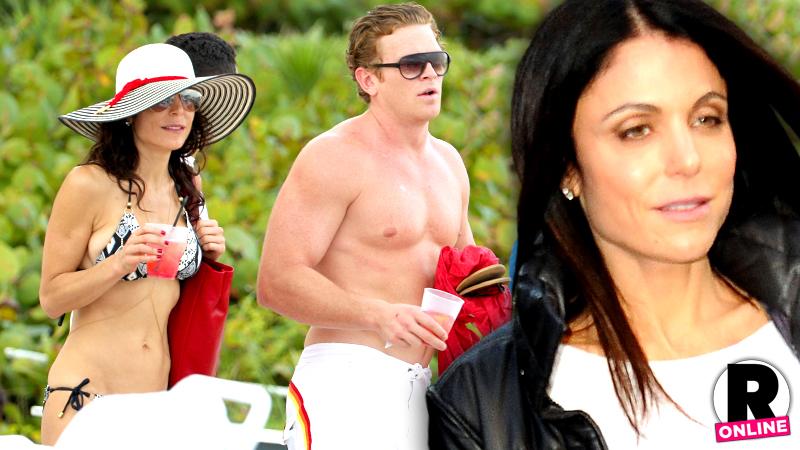 Real Housewives of New York star Bethenny Frankel has decided to keep her relationship with boyfriend Michael Cerussi off camera. RadarOnline.com has exclusively learned that she's banned him from the show — and producers aren't happy!
Bethenny is being "very secretive about Michael, and their relationship whenever she has been filming," a source told RadarOnline.com. "For Bethenny this time, she doesn't want there to be a strong focus on her personal life."
Article continues below advertisement
"Expect Michael to pop up in scenes, but it won't be in depth," the source said. "Bethenny wants to keep the relationship private for several obvious reasons."
"Her never-ending divorce to Jason Hoppy is the main issue," the source explained. "She doesn't want him to point to anything she has done with Michael and use it against her in court."
"Being legally married, with the divorce still pending, Bethenny is going to have to explain this all to their daughter,Bryn, 4, when she gets older," the source continued. "Bethenny wants to be able to tell Bryn she handled everything with class and dignity."
But the decision is just the latest way that the reality TV star could be sabotaging her chances for a TV comeback.
As RadarOnline.com has reported, producers are unhappy with the Skinnygirl mogul's newly zen take on the TV drama. In addition to her lackluster performance in scenes for the upcoming season, some insiders have also accused her of using the show as a platform to improve her public image amid her contentious divorce.
After leaving the cast in 2010, Frankel's career hit a high note with Bravo spin-offs Bethenny Getting Married and Bethenny Ever After, but the failure of her talk show, Bethenny, likely set the stage for her reality TV comeback — one that could be short-lived.
"Producers brought Bethenny back to spice things up, and she is acting like some sort of advice guru," the source explained.