Amber Heard Dishes On Bisexual Dating With Guys & A 'Wonderful Woman'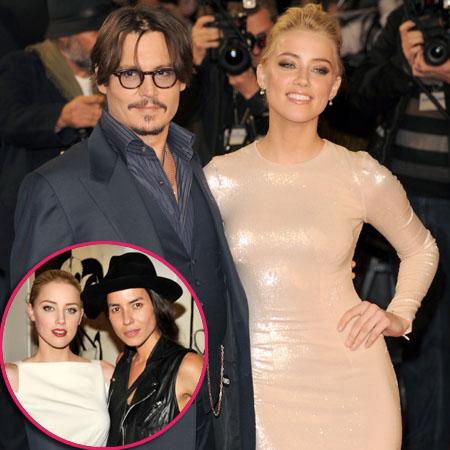 Johnny Depp fell hard for Amber Heard, the stunning actress who opens up about her bisexual dating past and says she's loved being in relationships with both men and one "wonderful woman."
Amber, 27, says that she's been in love with both men and women, but she doesn't want to be labeled.
"I have had relationships, successful relationships, with men, and I had a great relationship with a wonderful woman," she told net.a.porter.com's digital magazine The Edit.
Article continues below advertisement
Before dating Johnny, Amber was hot and heavy with Tasya van Ree, coming out in 2010 about her relationship with the gorgeous photographer, but they broke up after she hooked up with her Rum Diary co-star.
"I will never beg for an easy classification or label for that moment in my life, or assume to know what the future holds for me," Amber said about her sexuality.
"I have always been and always will be just who I am and I will never fake anything for anyone," she said in the interview.
Now starring in Paranoia with Liam Hemsworth, Johnny's leading lady says she's happy to finally be recognized for her hard work in Hollywood.
"I have been doing this as the only means to sustain myself for 11 years - my entire adult life. People have been calling me an up-and-comer for 10 years. I would rather be called that than a flash in the pan."