Post-Baby Jealousy! Eva Mendes 'Bans' Ryan Gosling From Chatting With Ex Rachel McAdams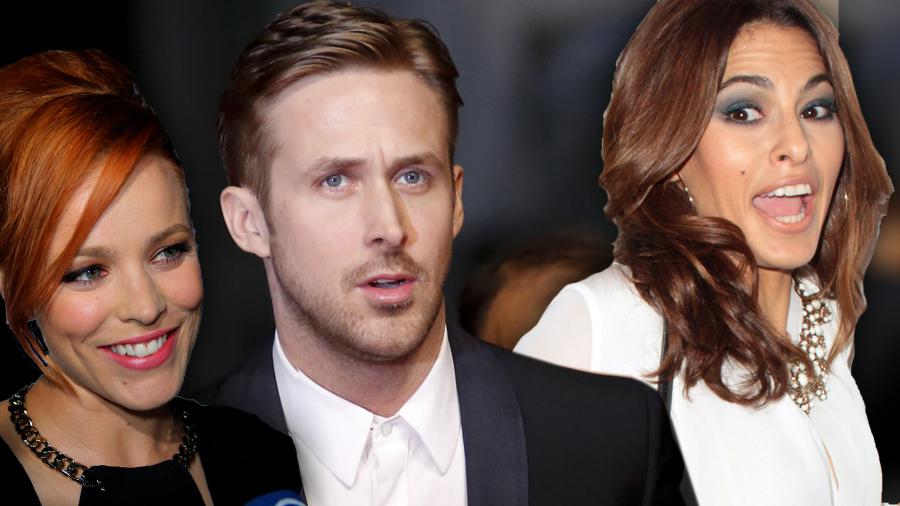 They have a baby together and are practically married.
But Eva Mendes is reportedly so jealous that she has banned hot boyfriend Ryan Gosling from chatting with his ex Rachel McAdams.
According to The National ENQUIRER, the 40-year-old new mom was livid when Gosling's Notebook co-star and former girlfriend called to congratulate him on becoming a dad.
"Rachel had the best of intentions when she called," the source says.
Article continues below advertisement
"She wanted to congratulate Ryan on the baby, but also to find out how he was doing."
But McAdams' well wishes were apparently not appreciated, and Mendes is fiercely guarding her relationship with Gosling, 34.
"It caused a big scene," the insider says. "Now Eva's banned him from taking Rachel's calls."
Even though Mendes and Gosling are devoted parents to their daughter Esmeralda, the actress is reportedly "convinced Rachel's trying to win him back."
Pick up the latest copy of The National ENQUIRER to read the full story.