All The Wedding Details! Elton John Ties Knot With Longtime Partner David Furnish; Pals David And Victoria Beckham Look On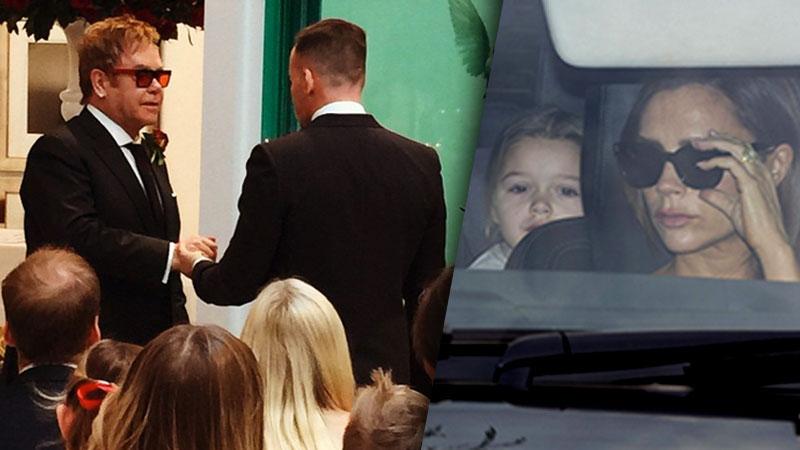 Elton John finally tied the knot with his longtime boyfriend David Furnish in a touching ceremony on Sunday at their home in England.
With a slew of mostly British friends looking on, including David and Victoria Beckham, the pop music icon, 67, said his "I do's" with Furnish, 52.
And John shared a sweet Instagram picture of them wearing black tuxedos and holding hands in front of the crowd as they made their long relationship official.
Article continues below advertisement
The star also Instagrammed a photo of a fancy reception table setting with the caption, "the tables are set for a delicious lunch."
The wedding was far from a secret. In March, the "Rocket Man" singer announced that he was planning to get married to Furnish following England's legalizing of same-sex marriage. In 2005, they had completed a civil partnership.
Sir Elton had promised to wed "very quietly…we will do it and it will be a joyous occasion and we will have our children there," sons Zachary, 3, and Elijah, 23 months.
But the flamboyant rocker wound up creating an Instagram account to show fans the happy occasion.
John has hailed changes that made it possible for him to marry Furnish: "I'm very proud of Britain and the laws that we've seen come into existence since we've been together.
"We should celebrate it. We shouldn't just say, 'Oh, well we have a civil partnership. We're not going to bother to get married.' We will get married."