Duggars Rock The Vote, Help Anti-LGBT Bill Pass In Election Squeaker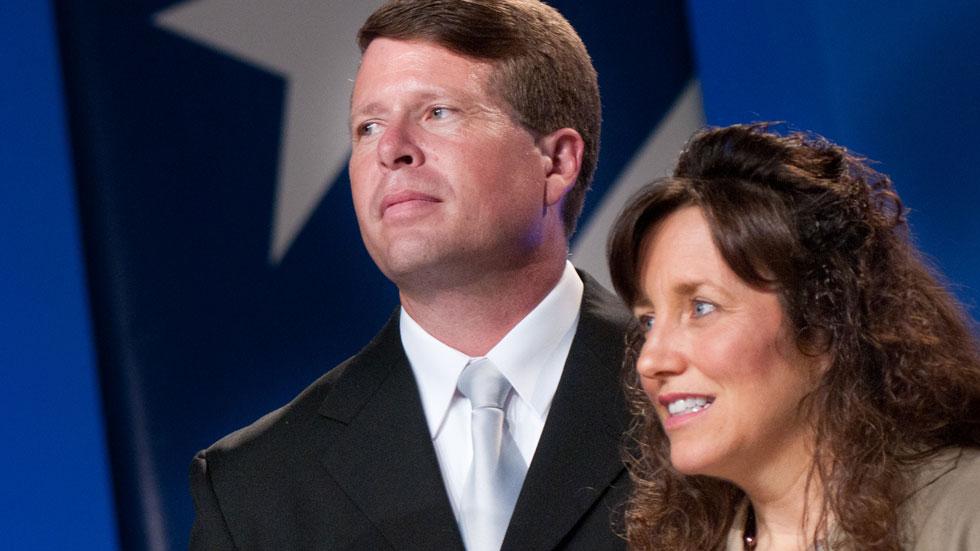 With growing ratings and stardom, the Duggar family's star continues to rise, and, in this case, the religious family has successfully parlayed their fame and fortune into political muscle.
The reality TV family this week assisted in getting a bill passed in their hometown of Fayetteville, Ark. that overturned Ordinance 119 — an anti-discrimination measure that denied landlords and businesspeople the right to evict or terminate those based on "real or perceived race, ethnicity, national origin, age, gender, gender identity, gender expression, familial status, marital status, socioeconomic background, religion, sexual orientation, disability and veteran status," Arkansas radio station KNWA reported.
Article continues below advertisement
With help from the 19 Kids and Counting stars, the bill was overturned by a tiny margin of 52-to-48 percent.
Among their efforts: Michelle Duggar's voice was heard on automated messages in support of overturning the measure, one byproduct of which would be allowing transgendered people to use the bathroom of their chosen gender.
Michelle told voters that not overturning the bill would enable "males with past child predator convictions that claim they are female to have a legal right to enter private areas that are reserved for women and girls."
The mother-of-19 kids said she doubted local parents "would stand for a law that would endanger their daughters or allow them to be traumatized by a man joining them in their private space."
In addition to lending their celebrity to the cause, they also provided cold hard cash, donating $10,000 to politicians fighting the ordinance.
Of course, the bold move provoked controversy, with the Human Rights Campaign urging their members to "help to spread the word about how the Duggars are exploiting their fame to attack trans people."
Article continues below advertisement
Earlier this year, thousands signed their name to "End LGBTQ Fear Mongering by the Duggars," a Change.org petition calling for the cancellation of their TLC program for their support of the controversial initiatives.
Jim Wissick, who initiated the petition to remove the show from the air, countered Michelle's earlier statement by saying that "just because someone is transgendered doesn't mean they are a child predator or a rapist.
"Transgender people — who are far more likely to be the victims of harassment and violence if forced to use a bathroom that is inconsistent with their gender identity or expression — deserve to have the ability to use the bathroom in peace and safety."
Jim Bob and Michelle also made waves when they called on fans to post kissing pics to their Facebook page, only to delete photos gay couples sent in, then blocking the people from their pages.
And the family's eldest child, Josh, has been a public face of the anti-gay marriage movement, heading up a rally in Arkansas last month in opposition to same sex marriage. Josh works for the Family Research Center, which aims to instill what they believe to be "traditional American values" in the public.