Exclusive
Cancel '19 Kids & Counting!' Thousands Sign Petition To Cancel Duggars' Show Over LGBT Stance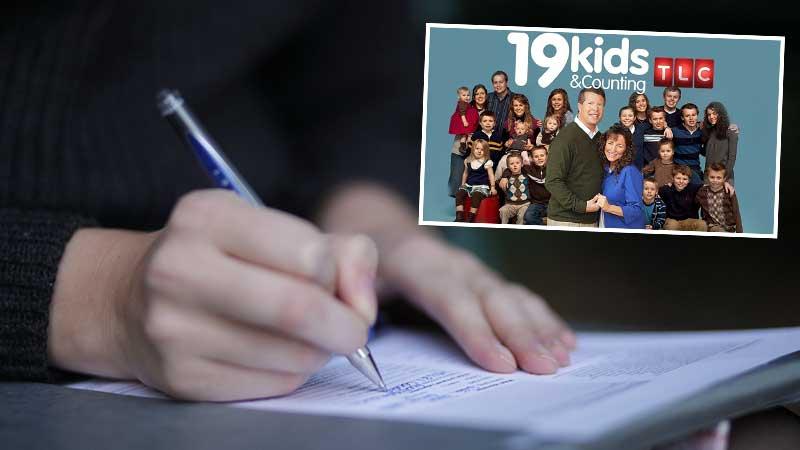 Jim Bob and Michelle Dugger have never wavered in their beliefs — even in the face of public outcry. Active in pro-life and anti-gay campaigns, their most recent scandal, in which they removed pictures of gay couples kissing from their Facebook page, did little to deter their stance. But can the 19 Kids & Counting stars' network, TLC, ignore the uproar? RadarOnline.com has learned that thousands have signed a new petition begging network honchos to cancel the show!
Article continues below advertisement
Jim Wissick of San Jose, CA, started a change.org petition. Called "End LGBTQ Fear Mongering by the Duggars," asking TLC to cancel the show.
"The Duggars have thrown massive amounts of money … so business owners and landlords can evict and fire people solely over gender identity and sexual orientation!" he wrote. "They need to be taken off the air!"
Wissick noted that mom Michelle even recorded a robocall shaming transgender citizens.
"Duggar words reek of ignorance and fear mongering," he slammed.
Wissick also pointed out that Josh Duggar works for the Family Research Council, which he calls "a hate-filled antigay organization" that was labeled as a "hate group" by the Southern Poverty Law Center in 2010 for alleged "Dissemination of false and demonizing propaganda about gays and lesbians."
As RadarOnline.com reported, the Duggars most recently came under fire when they asked fans to post pictures of themselves kissing their spouses to their Facebook page, and allegedly deleting those posted by same-sex couples.
MORE ON:
19 Kids and Counting
Article continues below advertisement
In response to the resulting uproar, the family said they "will always stand for truth and the values we hold dear without compromise but we will do so in love and kindness," adding bible scripture to justify their handling of the awkward situation.
The family posted the verse Luke 6:27, which reads, "But I say to you who hear, love your enemies, do good to those who hate you, 28 bless those who curse you, pray for those who mistreat you."
They called the passage "a sweet scripture that we hold dear," and "a reminder of how we must always carry ourselves," adding that they're committed to "treating others well even if we don't agree with them, and … will do so without hateful words."
So far, more than five thousand people have signed Wissick's petition.
Do you think the Duggars' show, 19 Kids & Counting, should be cancelled because of their beliefs? Let us know in the comments!