Exclusive
Chelsea Houska Planning To Take Baby Daddy Adam Lind To Court To Enforce New Visitation Rules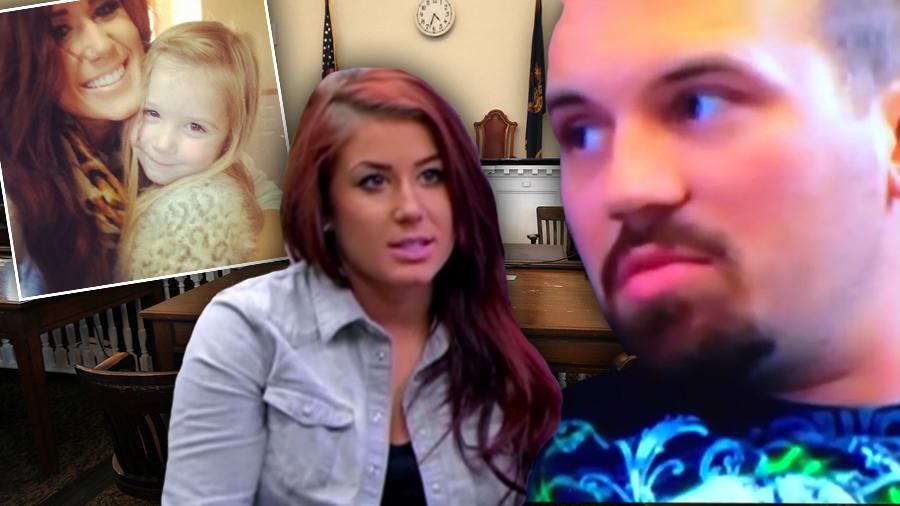 Chelsea Houska may have to gear up for a bitter legal battle with baby daddy Adam Lind and his family.
As RadarOnline.com exclusively reported, the Teen Mom 2 star, 23, was so startled by the news that Lind's ex Brooke Beaton filed a restraining order against him, she asked Lind's parents to ensure their daughter Aubree, 5, never spent time alone with her father during supervised visits.
Unfortunately, a source close to the cosmetologist claims that Lind's parents, Donna and Vernon, are refusing to respect her proposed guidelines.
Article continues below advertisement
"Adam's parents are in denial and think he hasn't done anything wrong," the insider explains. "They're not on board with making sure Aubree is not alone with him."
Now, the MTV reality star feels she has no choice but to take her daughter's father to court.
"Sadly, Chelsea might have to ask for visits at a visitation center to ensure Aubree is safe at all times," the source reveals.
As of now, Aubree spends every other weekend at Lind's parent's South Dakota home. But the arrangement could change very soon.
Lind has plenty of other court dates on the calendar: On December 15, he is expected to appear for a hearing regarding Beaton's protection order.
And as RadarOnline.com reported this morning, he is scheduled to attend a hearing on February 4 regarding domestic stalking charges stemming from a altercation with his 26-year-old recent ex.