Exclusive
Silent Treatment! Bruce Jenner's Family 'Does Not Discuss' His TRANSformation – 'It's The Pink Elephant In The Room'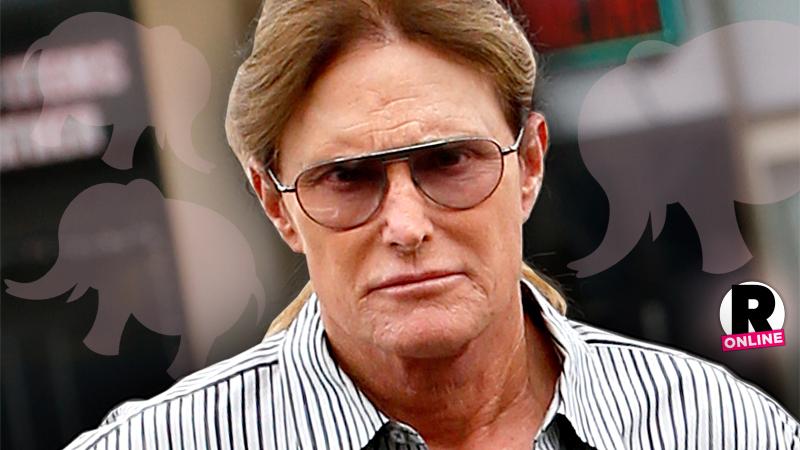 Believe it or not, there are some topics that are off-limits for the shamelessly loud-mouthed stars of Keeping up with the Kardashians. RadarOnline.com has learned that Kim Kardashian, Kris Jenner, and the rest of the family are still loathe to talk about "the pink elephant in the room" — Bruce Jenner's feminine transformation!
"Bruce's immediate family does not like to discuss his transformation," a family insider tells Radar exclusively.
Article continues below advertisement
After he was spotted wearing pink nail polish, a sports bra, and more, the source says, "It is still the pink elephant in the room."
Rumors started circulating that Jenner, 65, was transitioning to become a woman after the reality father got his Adam's Apple shaved down, started wearing a bra in public and began feminizing his look by wearing pink nail polish, a girdle and more.
Bruce has yet to comment on the changes, besides insisting he "just didn't like" his trachea.
On Nov. 24, Jenner attended Kinky Boots, a musical all about drag queens, at L.A.'s Pantages Theater.
And his 54-year-old sister-in-law Karen Hougton spoke out to say that she thinks his new look "turns him on."
Bruce's kids have largely been silent, but they want only the best for him, says the source.
"His children love him very much. Whatever he wants to do with his life, his family will support him because he has ALWAYS given them nothing but love and financial support, unlike Kris," the source tells Radar, referring to his ex-wife, 59, who has reportedly distanced herself from her ex-husband following their divorce. Kris called the rumors "silly" but has hardly ever been sighted with her ex since their split.
What's more, Radar reported, tensions have divided the Jenner parents to the point where he will not be attending the once happily married couple's upcoming annual Christmas party.
Do you think that Bruce Jenner's family is truly happy for him? Let us know in the comments below.