Exclusive
Holidays From Hell! Kris & Bruce Jenner Feud Ruins Family Christmas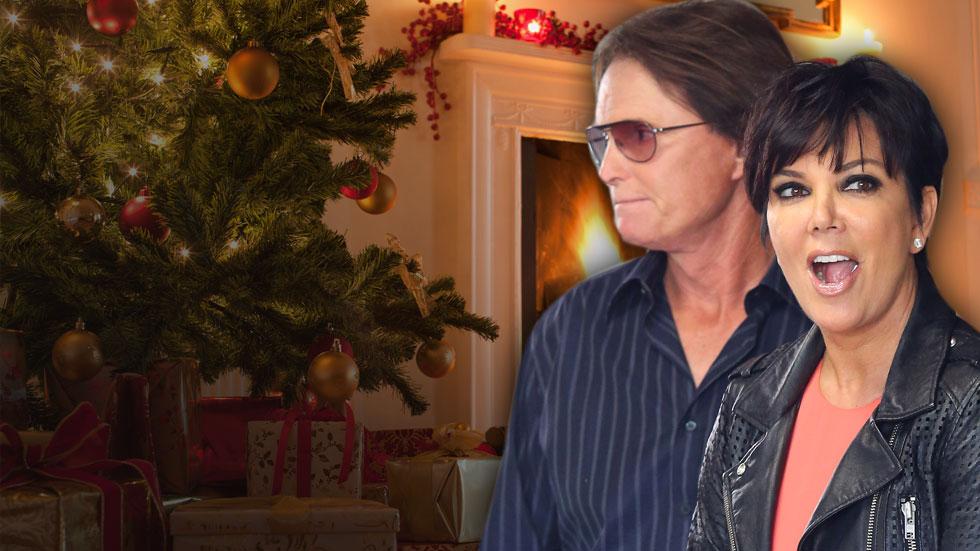 The end of the infamous Kardashian family Christmas card isn't the only way the increasingly fractured family's feuding is taking a toll on the holiday season. RadarOnline.com has exclusively learned that Kris Jenner's annual holiday party is going to be bittersweet because Bruce has already RSVP'd NO!
With Bruce and Kris Jenner openly feuding about his physical transformation, the Olympic athlete has no plans on spending Christmas Eve at his soon-to-be-ex-wife's annual bash, insiders told Radar.
Article continues below advertisement
"She has been bugging Bruce about his physical transformation and he has finally had enough," an insider said. "With the divorce about to be finalized in the next few months, Bruce wants to start his own holiday traditions."
"Expect Bruce to have a small gathering at his Malibu house on Christmas Eve. The event will be low key and very relaxed," the source revealed.
Family tensions already shook up the Kardashian Thanksgiving this year, as Kris' annual feast was usurped by a low-key gathering at Khloe's. Insiders said Bruce's plans to skip the dinner had placed pressure on other family members.
But as Kris' world comes crumbling down, Bruce has never been happier.
His mom, Esther, recently told OK! Magazine she was thrilled he had finally split from Kris.
"I'm delighted!" Esther said, adding that she hopes Kris "changes her name back to Kardashian" following the split after 22 years of marriage.
Esther claimed that when Kris would badmouth Bruce's kids, her son "would be sitting right there like he didn't hear a word."
Article continues below advertisement
"I don't know why he didn't speak up — maybe because she tries to control everything," Esther said.
Now, the insider said, Bruce is keeping his distance — especially since Kris has been flaunting her new relationship with much-younger boyfriend, Corey Gamble.
The source added, "Bruce has no desire to see Kris with Corey. Bruce isn't jealous at all, but just thinks the whole relationship is just tacky."
Watch: Womanly Bruce Jenner gets mocked by bystanders