'It's A Scary World:' Angie Jolie Has A Cyber Security Team To Monitor Her Kids Online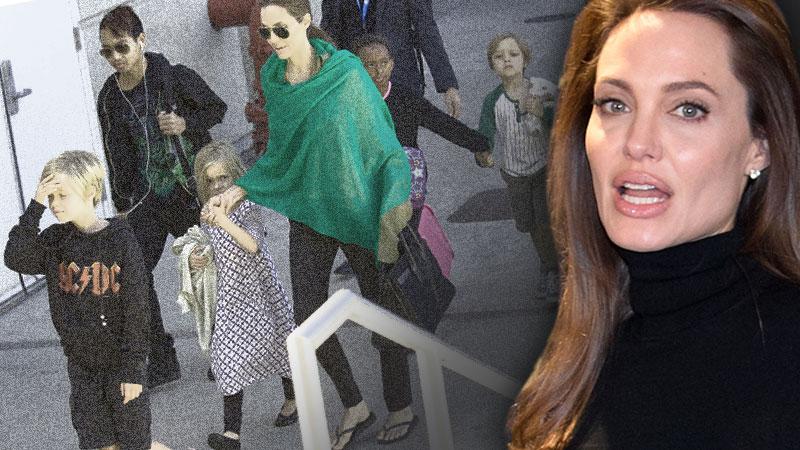 Newlyweds Angelina Jolie and Brad Pitt are anything but Internet-savvy, admitting that their "old school" ways have them worried about their digital-age children.
When it comes to technology, the 39-year-old actress says she doesn't use Facebook, Twitter or Instagram and prefers writing things down in a journal. So how does Mama Bear protect her kids from the big bad internet?
"We have someone who monitors that," Jolie shares.
Article continues below advertisement
Though her children have proven themselves honorable, the Unbroken director – along with her hunky hubby – have hired a security team to supervise the digital content her kids encounter.
"It's a scary new world," the star says in an interview with People magazine. "It's so beyond what we understand," Jolie says of the power couple, neither present on social media. "We wouldn't even know what to look for."