Exclusive
A True Idol! 'American Idol' Jessica Sanchez: 'I Still Get Bullied By Mean People'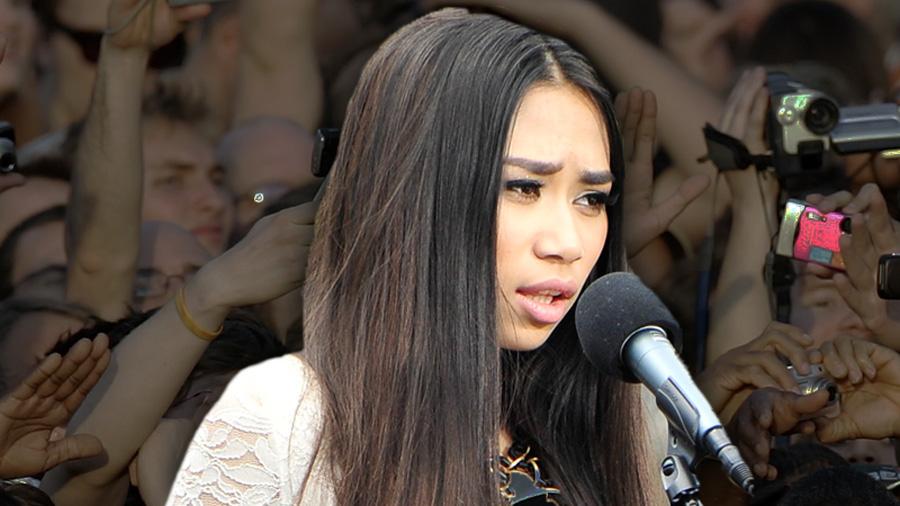 Jessica Sanchez is a real-life American Idol, but fame and fortune hasn't been exactly what the singing competition winner expected: Sanchez spoke to RadarOnline.com exclusively to share that the she has been bullied her entire life – and still is!
"I used to be bullied all the time and it is really hard, but I think that everyone goes through it in some form or another," Sanchez says.
Sanchez, who took second place in the 2012 American Idol competition, believes that social media is a double-edged sword.
Article continues below advertisement
"Social media is great, but it can also perpetuate a lot of hate," the 19-year-old singer who appeared on several episodes of Glee, tells Radar.
"In fact, it is crazy but I still get bullied," she says. "People are just plain out mean and jealousy causes people to do and say things they don't mean. , so just keep doing your thing."
In a message to her fans, Sanchez says, "If anything you can always tweet me and I will be there for you. I always want to help people in need because I know exactly how it feels."
Do you think that social media has made bullying worse, or better? Let us know in the comments below.