Exclusive
This … Is The End Of 'American Idol'! Ryan Seacrest 'Desperately Wants' To Leave The Show, Says Source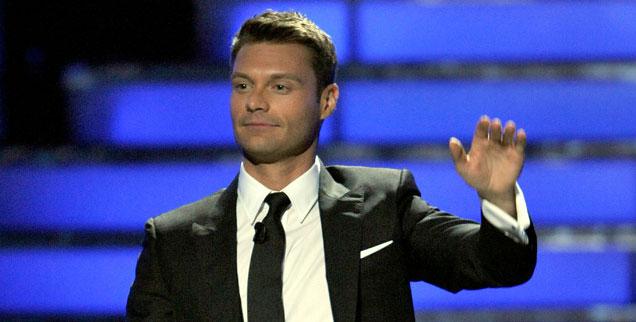 It's the end of an era! After a FOX network executive admitted in February that American Idol was "winding down," RadarOnline.com has learned that Ryan Seacrest is making preparations to jump the sinking ship and leave the show that made him a household name after 13 seasons at the helm.
With Seacrest's $30M two-year contract set to expire, "Ryan is telling friends that this season of Idol is likely to be his last," an insider tells Radar. "He's lost the passion for it, and desperately wants to do different things at this point in his career, like produce the Oscars and start developing more of his original ideas."
Article continues below advertisement
That could mean scaling back his red carpet presence as well.
"Ryan's reduced role in this year's Emmys red carpet coverage is a clear move toward a life that involves less hosting and more producing," the insider explains. "He wants to transition to behind the scenes more, and is getting fed up with the 'interviewing people' part of his job, when his heart is really in the work he does as a producer."
As such, "This season of Idol going to be a real endurance test for Ryan," the source says, as he tries to ride out the season until the May 20 and 21 finale.
"'Idol' is holding him back right now," the source says, "but it's also the most money he's ever been paid for anything, so he has to be a politician about it."