Tori Spelling Comes Face-To-Face With Dean's Ex-Wife, Mary Jo Eustace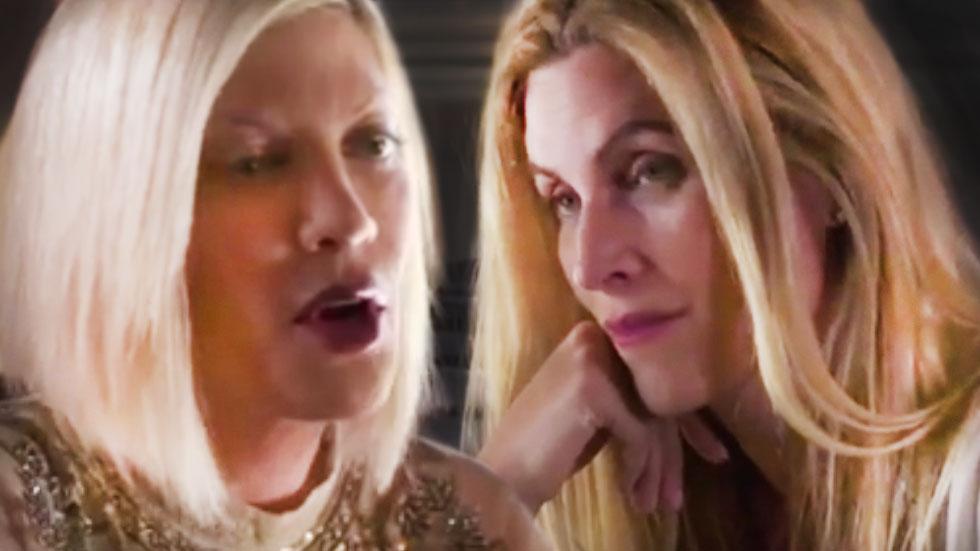 Article continues below advertisement
"Did that bring up insecurities for you?" asks the therapist.
"I'm feeling like I'm just not the person for you," a rough-looking McDermott tells Spelling.
"That makes me scared that you're going to leave me," she confesses.
Spelling is later seen driving to meet McDermott's ex-wife. "No one else knows better what I'm going through better than her," the 41-year-old reality star explains.
"I can't help the fact that I fell in love with him," Spelling admits when face-to-face with Eustace. "And I'm sorry that we didn't handle it a different way."
McDermott famously left Eustace to be with Spelling, who cheated on Shanian.
"Well, I appreciate your apology," responds Eustace, "but every choice has a consequence."
youtube=https://www.youtube.com/watch?v=h8JWtlKViF0&w=551&h=340
Tune in to Lifetime on Nov. 11 to see what happens on True Tori.