Betrayed Again? Tori Spelling Livid After Dean McDermott Invites Another Woman Home While She's Away — Watch The Clip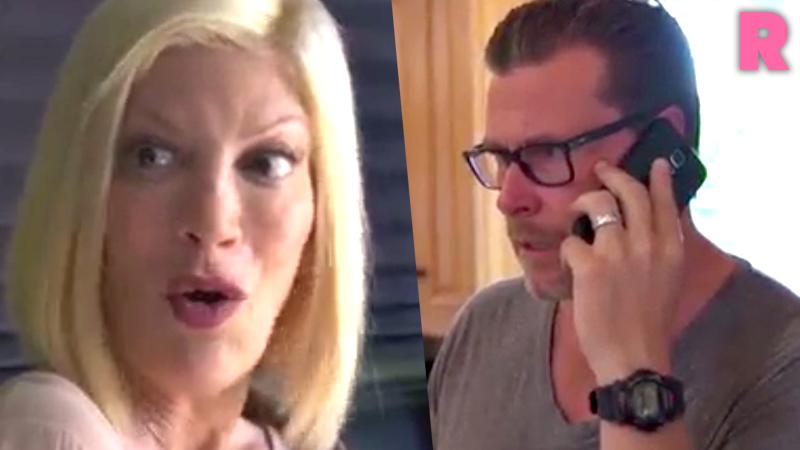 Article continues below advertisement
"My friends are taking me away," she says in the clip. "I don't feel like I want to go though … Just talking about it right now is making me anxious."
Sure enough, when Spelling calls home to check in on her husband she learns he had a friend over their house, — and it was a woman?
"Is she the one we talked about months ago?" an incredulous Spelling asks.
Turning to her friends, she vents, "The one day I go out of town he has her come over? Like come on!"
What's more, she tells her friends, she's never even met the woman in question.
Is Spelling overreacting or could this spell the end of her marriage for good? Watch the preview clip below and tune in to True Tori on Lifetime, Tuesday night at 9/8 Central.