Exclusive
Secret Kardashian Emails Reveal Khloe Banked Nearly $1M For Product Deal, Plus Perks! Is She Worth It?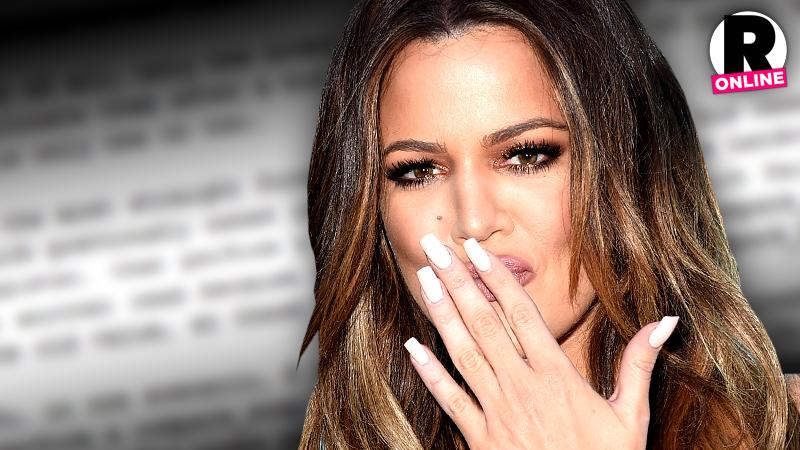 Kim isn't the only Kardashian whose name is worth big bucks. After exposing the intricate details of one of her recent business deals, RadarOnline.com can now reveal what her sister Khloe gets for an endorsement — and it's just as impressive!
Secret business emails obtained by RadarOnline.com show that Khloe is able to command a paycheck just as hefty as her older sister's.
For a recent product deal, RadarOnline.com has learned, Khloe's rep asked for "in the high six figured to low seven figures" for "on-camera, print, and appearances" related to the line.
Article continues below advertisement
That's in addition to a travel rider that would have to include "two first class, full fare, fully refundable and flexible airline tickets," "2 hotel rooms (4 star hotel or better), "approved car service in a black SUV from portal to portal," "meet and greet service at both departing and arriving airports," and "approved security at the airports as well as the venue," according to business emails obtained by RadarOnline.com.
Kim's demands were more extensive, requiring "5 first class tickets, plus 1 coach, first class hotel accommodations (1 suite for talent and standard rooms for others in party), portal to portal first class exclusive ground transportation, airport greeter service, security, glam fee (day rate for her hair and makeup squad), and a per diem."
But what would the company get for laying out for Khloe's demands? The rep promised "1 tweet leading up to the event," and "photos on the red carpet prior to the event."
Article continues below advertisement
According to an insider, Khloe and her sisters ultimately signed a package deal for this particular product, worth $600,000 plus the rider and flight coverage. The organizers also struck a separate deal to have the Keeping Up with the Kardashians stars promote the product on Instagram.
As RadarOnline.com previously reported, Kim can command up to $1 million on her own, and baby sis Kendall Jenner can even get from $500,000 to $1 million.
These new emails reveal, however, that not all Kardashians are worth so much in the eyes of potential business partners: The Kardashian rep said brother Rob could be had for the bargain basement price of "low to mid six figures."
Do you think Khloe's endorsement is worth $1million? Let us know in the comments!