Exclusive
Keeping Up With The Freeloaders! Kardashian Lackeys Live Life Of Luxury -- Despite Secret History Of Angry Creditors & Unpaid Taxes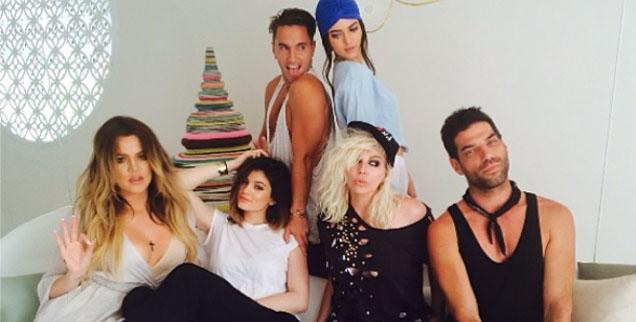 Article continues below advertisement
Cunha's fellow Kardashian pal Bonelli has had her own issues with the IRS. In 2011, she failed to pay the feds $365,156 in taxes, according to tax records obtained by RadarOnline.com, and owed the state $2,490. She paid back the former just last year, and settled her bill with California in late 2011.
Bonelli also has a history of other financial issues that have brought her to small claims court in L.A. several times. According to court records obtained by RadarOnline.com, Merrill Lynch Mortgage Investors began an eviction process against her in 2007, but the case was dismissed in 2011.
Article continues below advertisement
Also in that year, Wells Fargo Bank brought her to court over a $13,953 in unpaid bills. After legal back and forth, she satisfied the judgment in 2012.
And in 2005, a contractor named James C. Reed sued Bonelli for a $5,000 unpaid bill.
She claimed "The work he did needs to be replaced," because of "terrible installation + marble scratched," but a judge ruled in favor of Reed and Bonelli eventually paid $5,114.91.