Watch Tempers Explode On The Dramatic Conclusion Of The 'RHONJ' Reunion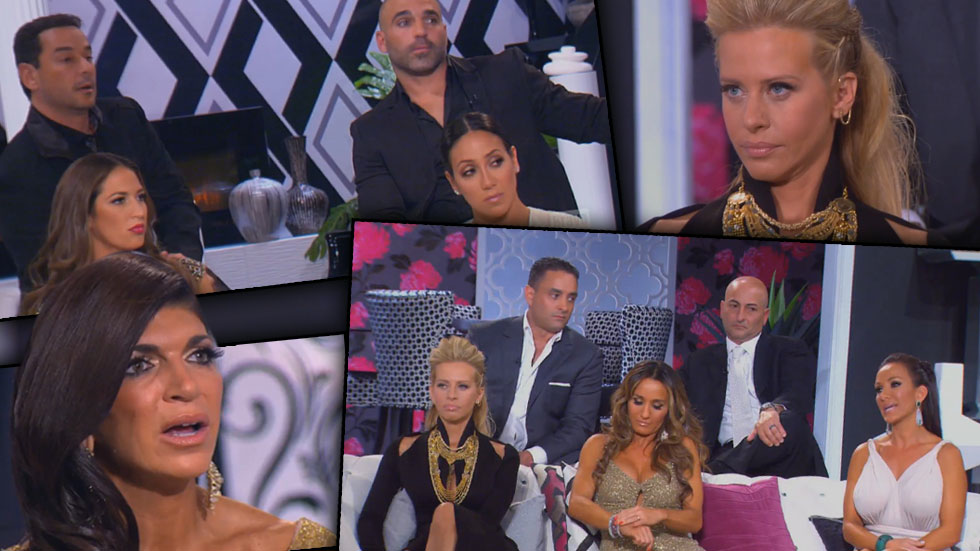 The third and final Real Housewives of New Jersey reunion special is just as explosive as the previous two!
During the Bravo program, which airs tonight, Teresa Aprea again confronts Teresa Giudice about the rumor that her husband, Rino, slept with her mom, Santa.
"Oh, common sense, Teresa! My husband's not f***ing my mother!" snipes Aprea.
As RadarOnline.com previously reported, an insider dished that while the affair "happened a long time ago … Rino and Santa did have sex — and it happened more than once."
Article continues below advertisement
But the vicious back-and-forth doesn't end there.
"The producers were mad at you because you weren't bringing anything to the show," Aprea tells Giudice.
Laughing, Giudice shoots back, "I wasn't bringing anything to the show? I was the whole show."
Cohen then asks Giudice about her upcoming 15-month prison sentence as a result of taking a plea deal on fraud charges. "Do you think this is it for you?" he asks.
"Yes," answers Giudice.
After Cohen grabs her hand and wishes her the best, Giudice tears up. "You're going to make me cry, Andy," she says.
Watch this sneak peek at tonight's drama