Exclusive
Family Feud! Nick Carter 'Cuts All Ties' With His Parents Amid Claims They've Been Using Him For Money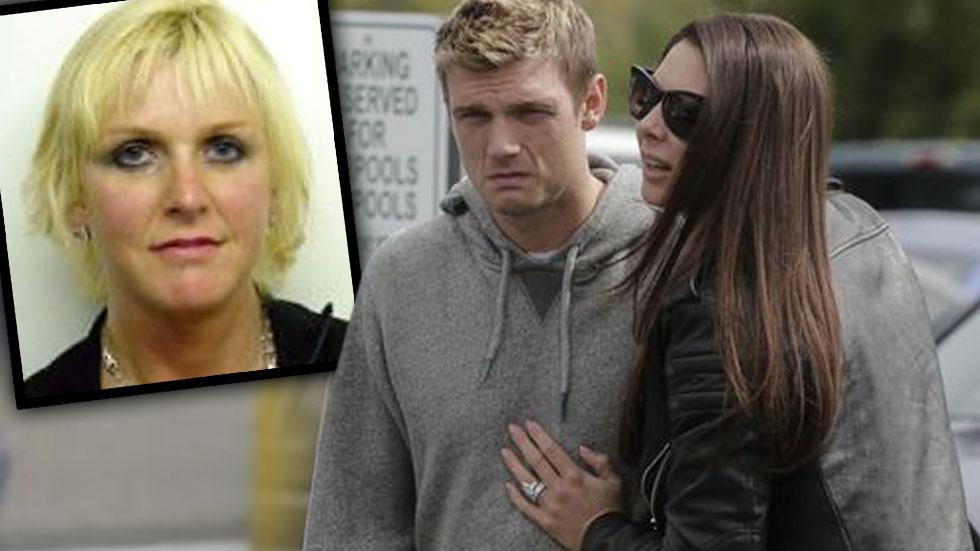 Nick Carter and Lauren Kitt have only been married for seven months, but they're already weathering a trying time together: RadarOnline.com has learned that Carter has been leaning on his new bride as he weathers a bitter family feud with his parents.
Ever since the Backstreet Boy married Kitt in February 2013, his family has been less than supportive, an insider tells Radar.
"Nick is feeling pressure and heartache from his family when all he wants to be doing is concentrating on enjoying married life," the source says.
Article continues below advertisement
Carter gave a recent glimpse into the ongoing strife on Twitter, when he posted, "Wish my mother would stop sending hurtful and hateful emails to me and my wife. Can't people just be happy for me? Or leave me alone. #hurt"
At the root of the issue, the source says, is that Carter's family has been trying to use the singer for his fortune.
"The family has always been after him," the source claims. "They're always wanting something from Nick… money or support, or this and that. It's never like, 'We love you. We care about you.' It's always been like, 'We need this and we need that.'"
And now Carter's new wife doesn't mesh with his mother.
"They've never gotten along," the source alleges. "Lauren just says how it is, the truth and they can't get away with manipulating Nick now anymore."
But even though Kitt is caught in the middle, the source says her focus is on helping her husband.
"Lauren is just kind of sad," the source says. "She loves Nick and wants him to be happy, but when they're attacking him like that, it puts her in a weird, awkward situation too."
Now, Carter is done dealing with his family.
"Nick has had enough," the source says. "But they just keep bugging."
As a result, Carter has distanced himself from his family.
"The whole thing comes down to money, money, money," the source claims. "He's cut them off and that's when people get nasty. So he's cut all ties up. He's no longer is talking to them."