Battle Of The Boy Bands! Joey Fatone Disses Nick Carter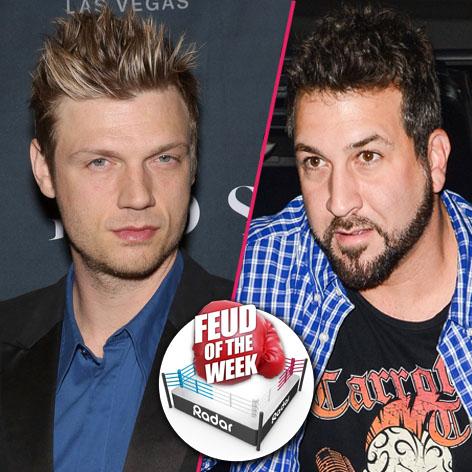 Joey Fatone's diss at the Backstreet Boys during an interview earlier this week -- "I feel like they just need the money. No offense guys!" he told the Huffington Post -- got him a slap from Boys singer Nick Carter.
"Just disappointed, I really liked joey. I'm proud of who we are and love what we stand for. Truthfully its about not letting our fans down. Sorry bro but you have us all wrong," Carter tweeted back.
Article continues below advertisement
The newlywed singer then said he just wanted to get back to his honeymoon.
Fatone's comment came when he was asked if his band, 'N Sync , would consider going back out on tour a la the Backstreet Boys.
"Absolutely, 100 percent no...at this moment," he said.