Miley's Shocking Family Secret: Beloved Grandfather Caught Up In Embezzlement & Suicide Scandal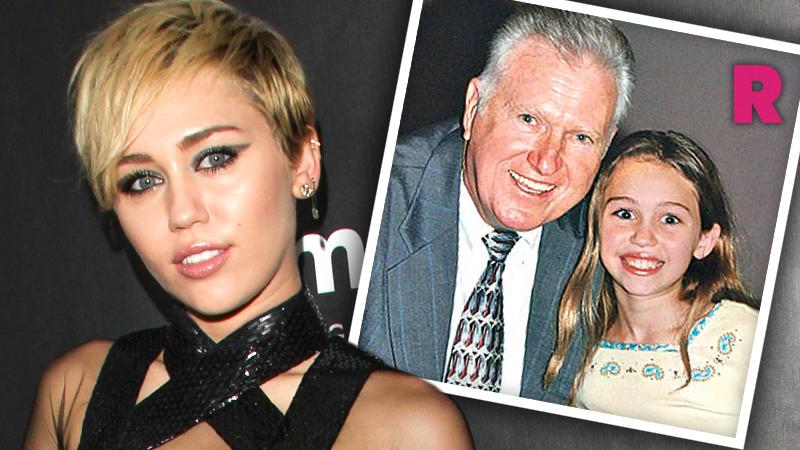 Fans may think that Miley Cyrus' most shocking scandal was when she donned nipple pasties to a fashion week after-party this fall.
But fifteen years ago, the pop star's beloved grandfather, Ron Cyrus, was nearly sued for his involvement in an embezzlement scandal that rocked the family's native Louisville, Kentucky.
RadarOnline.com can reveal that Ron, a state representative who later became the executive secretary-treasurer of the Kentucky AFL-CIO, was accused of misusing funds and allowing hundreds of thousands of dollars to mysteriously vanish under his watch.
Article continues below advertisement
According to Bowling Green, Kentucky's Daily News, a July 1999 report claimed the labor group's bookkeeper Donna Bayless had used a check-writing machine to write checks totaling $470,000 to herself and her husband, Morgan. Soon after the national AFL-CIO began seeking the missing funds in 1998, Donna was found dead on her family's property. The death was later ruled a suicide.
Ron was suspended in October 1998, and officially fired in December 1998 after 14 years of service.
He died after a battle with lung cancer on February 28, 2006, when he was 70 and his famous granddaughter was just 13.
Miley wrote the 2007 tune "I Miss You" in her grandfather's honor.
"I couldn't imagine life without him," she wrote in her 2009 memoir Miles To Go.