Mom Knows Best! Maria Shriver Now Approves Son's Relationship With Miley Cyrus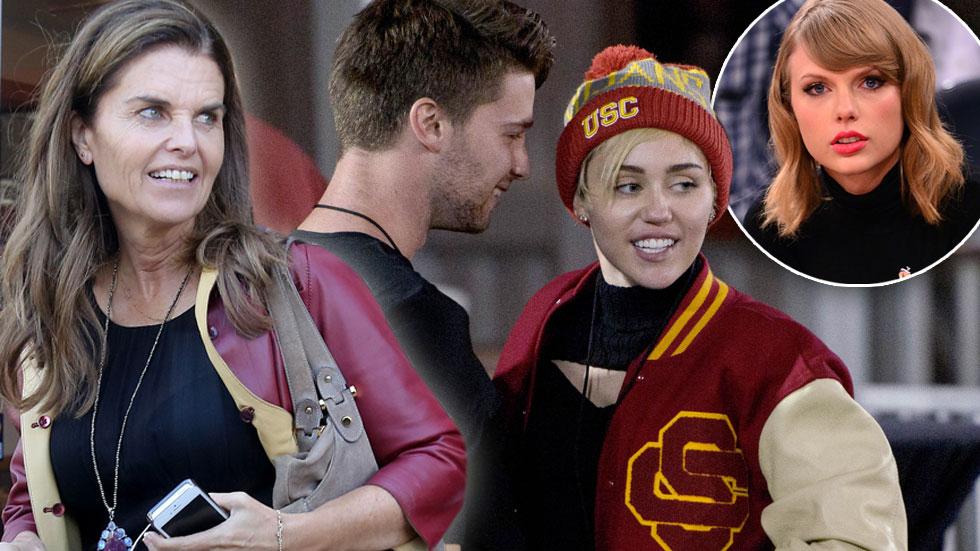 Article continues below advertisement
As RadarOnline.com exclusively reported, Shriver was initially "horrified" to learn Cyrus was her son's new girlfriend and was "violently" against his relationship with the twerking pop star.
"Patrick has done a marvelous job in turning Maria from being violently opposed to now saying she's a sweet girl and she was really mistaken from not knowing her and only knowing about her from her press," the source says.
The biggest obstacle for Cyrus earning the trust of Schwarzenegger's relatives was the Kennedy-Shriver family's experience two years ago when Conor Kennedy — son of Robert F. Kennedy Jr. — dated pop star Taylor Swift, the source reveals.
Swift became obsessed with the Kennedys, even buying a home near the famous Kennedy compound in Hyannis Port, Massachusetts.
"Conor's just an 18-year-old kid and wasn't ready for anything super serious, but Taylor is looking for her soulmate and it kind of freaked him out with how strong she came on," an insider told RadarOnline.com at the time.
Article continues below advertisement
"Maria was terrified that it would be another nightmare like the Taylor situation," the source says. "Taylor swift was their biggest fear. They all thought it was going to turn out like that."
But Miley and Patrick have made the rounds to reassure the relatives in the past week. "Patrick is really trying to do give Miley positive PR with Kennedy-Shriver clan," the source says.
Schwarzenegger has made no secret of his crush on Cyrus in recent months. Subsequently, the source says, she reached out to him soon after 21st birthday in September.
Cyrus and Schwarzenegger took their new love public with displays of affection last week at a USC Trojan's football game in Los Angeles, openly kissing at the stadium.
And, as RadarOnline.com reported, the couple partied on Saturday night for Miley's 22nd birthday party.