Liar, Liar! Taylor Swift Busted After Telling Major Fib About Never Buying A Home Near Kennedy Compound!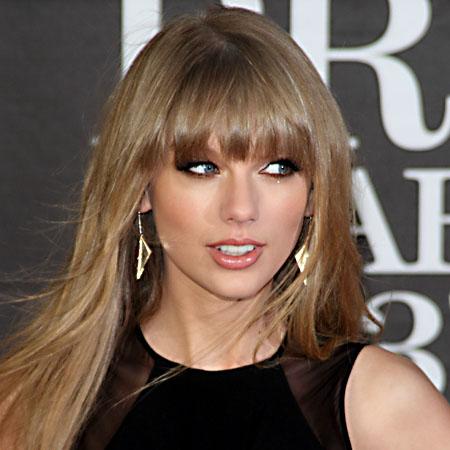 It's a journalist's job to uncover the truth, even at the expense of their A-list cover girl!
Taylor Swift, who opens up about her high-profile love life in the April 2013 issue of Vanity Fair, pretty much flat out denies having purchased a Hyannis Port home next door to the family estate of her 18-year-old then-boyfriend Conor Kennedy, but is busted by the lifestyle and culture magazine — majorly!
"People say that about me, that I apparently buy houses near every boy I like – that's a thing that I apparently do. If I like you I will apparently buy up the real-estate market just to freak you out so you leave me," Swift responded when asked reports she was looking at houses to buy near the Kennedy compound during her brief summer fling romance with Conor.
Article continues below advertisement
"One of these things I say to myself to calm myself down, when I feel like it's all too much…if there's a pregnancy rumor, people will find out it's not true when you wind up not being pregnant, like nine months from now, and if there's a house rumor, they'll find out it's not true when you are actively not ever spotted at that house."
However, that's not always the case Taylor!
Although Swift was "never ever spotted at that house" -- as she hasn't returned to the picturesque New England town since splitting from Kennedy, the magazine delved deeper and confirmed that she DID actually purchase the property!
"According to someone close to the situation, she had been viewing the property with her parents for over a year under the recommendation with Rory Kennedy, " reports the magazine. "In November 2012, the Cape Cod Times reported the house had been sold to Ocean Drive LLC for $4.8 million.
The company's filing papers name a certain "Jesse P. Schaudies" of 13management —Taylor Swift's management company. Schaudies did not return calls made to 13management's offices, but according to the source, the Hyannis Port house was recently resold.
"It was like a house-flip," the source told Vanity Fair. "A good short-term investment."
To read more on Taylor Swift, pick up the April 2012 issue of Vanity Fair.