Exclusive
Insurance Lawyers: L'Wren's Suicide Not 'Sudden And Unforeseen'​ — Mick Should Have Expected It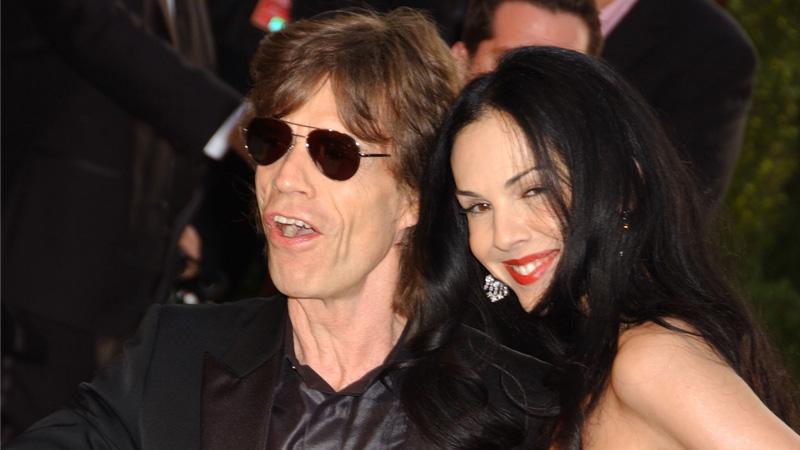 Mick Jagger should have foreseen his girlfriend L'Wren Scott's suicide last March, and the stressed it caused him was not bad enough to keep him from performing, the companies insuring his canceled tour argue.
The Rolling Stones are suing the Lloyd's of London syndicate that refused to pay up nearly $13 million the band says they lost because of shows canceled when Jagger flew back to the United States when he learned Scott, 49, killed herself in New York.
Article continues below advertisement
The fashion designer hung herself in her apartment on March 17, 2014, just before the Stones were set to launch their Australian tour.
Scott's family is upset that Jagger's battle with insurance underwriters could "open up old wounds," according to one report. Rob Shane, whose wife Jan Shane is Scott's only sister, called the singer "heartless" for trying to profit from her death.
"We just can't believe Mick's doing what he's doing," Shane told the Daily Mail. "Jan is trying to put it all behind her. It's a really troubling part of her life losing her sister, and he's in a legal battle with some insurers."
A federal judge in Utah ordered Scott's brother Randall Bambrough, 59, to answer questions about his sister's mental health and finances as the insurers try to make a case that her suicide was predictable.
"Ms. Scott had been suffering from a mental illness and was therefore suffering from a mental condition which reasonable inquiry by the claimants would have established," insurance underwriter lawyers wrote in a court filing obtained exclusively by RadarOnline.com.
Article continues below advertisement
The tour insurance policy lists Scott as one of the people whose death was insured, but the underwrites argue it does not cover a suicide. "Ms. Scott intended to, and did, commit suicide and her death was therefore not 'sudden and unforeseen.'"
As for Jagger, 71, his lawyers, however, claim that it was more than grief that prevented the shows from going on.
"Upon learning of Ms. Scott's death, Sir Mick Jagger became stricken with grief," the Rolling Stones lawsuit says. "Following examination by his physicians, Sir Mick Jagger was diagnosed as suffering from acute traumatic stress disorder. His physicians advised Sir Mick Jagger not to perform for at least 30 days."
While the insurers cast doubt on the diagnosis that Jagger suffered a disabling stress from Scott's death, they insist it was predictable. "Sir Mick Jagger's alleged illness and resulting incapacity was due to a known, pre-existing physical, psychological or medical condition of Ms Scott," they contend. "It is reasonable to infer, and the defendants infer, from the date and circumstances of Ms. Scott's suicide that Ms. Scott had been suffering from a mental illness."
The Stones' insurance policy also excluded several other pre-existing conditions, including any canceled shows caused by Keith Richards' 2006 head injury, Charlie Watts' 2004 cancer diagnosis, and alcohol abuse by Richards and Ronnie Wood.