Insurers To Investigate L'Wren Scott's Mental Health In $12.7 Mil Legal Clash With Mick Jagger & The Rolling Stones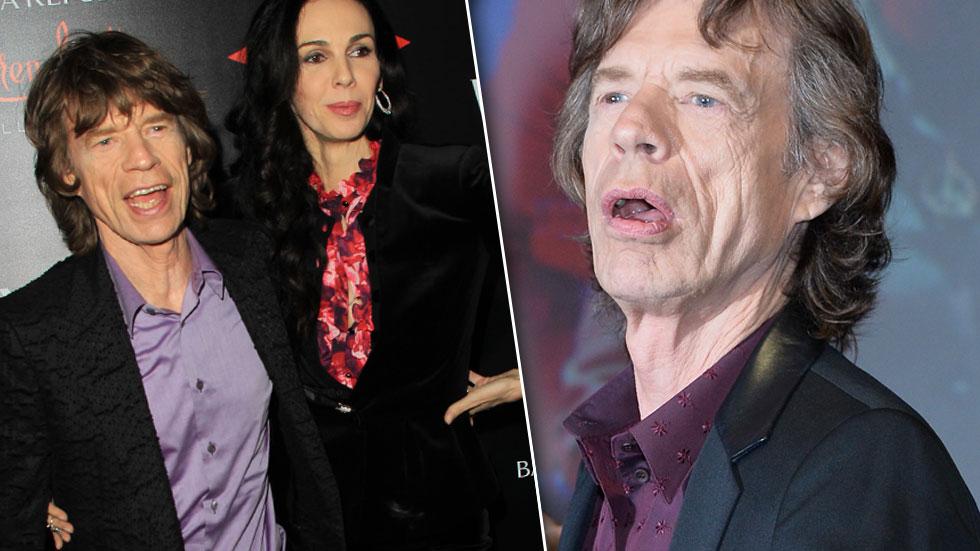 L'Wren Scott's mental health, prior to her March suicide by hanging, will be the focal point of a probe by a dozen insurance underwriters tangling in a Utah-based federal court clash with Rolling Stones.
The mental health history of the 49-year-old Scott, who was Mick Jagger's girlfriend from 2001 until her death this spring, comes after insurers refused to validate a $12.7 million claim in from the legendary rock band after they missed a tour following her death.
Article continues below advertisement
Jagger had been "diagnosed as suffering from acute traumatic stress disorder" following his girlfriend's shocking suicide, according to court docs submitted by the band, noting that the rock icon was ordered by physicians to take 30 days off from the stage.
Jagger and the group had taken out a $23.9 million policy for shows that could have been canceled due to the death of relatives and loved ones (a group Scott was a part of). After Scott's death, the band postponed a string of shows slated for Australia and New Zealand, before filing for the $12.7 claim for the lost earnings.
Insurance officials denied the claim, saying that Scott (born Luann Bambrough) might have had pre-existing mental illness, which would void the policy.
Scott's brother Randall Bambrough is expected to provide testimony and documents to the insurance officials, who have also reached out to the late fashionista's associates in New York for information. Last week, the designer's brother told the AP he was unaware of the case and had not yet been subpoenaed in connection with it.