Exclusive
Criminally Hot! Michael Phelps' Girlfriend Taylor Lianne Chandler— Who Was Born A Man— Was Arrested & Jailed For Extorting $10,000 From Businessman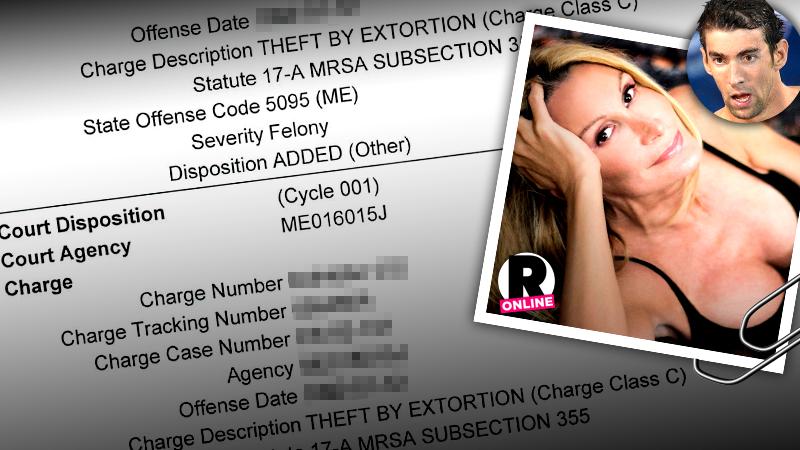 Article continues below advertisement
According to Maine court documents, the blond stunner, who then lived as a man named David Roy Fitch, plead guilty to theft by extortion, a felony, and was sentenced in June 1992 to two years in prison. However, with credit for time served, she only was forced to spend 33 days behind bars. Chandler was also fined $1,000 and given two years of probation.
A Maine newspaper dated January 15, 1992 reveals that the then-19-year-old was caught by police accepting $10,000 from a local businessman in a Biddeford bar.
Chandler also told Radar she was also arrested for writing bad checks and driving while intoxicated.
The Washington, D.C. based sign language interpreter took to Facebook to explain the extortion charges.
"At 19, I thought it would be smart to blackmail someone into giving me the money for my surgery," she wrote in a November 13 post. (She completed her gender transformation by going under the knife.)
As Radar exclusively reported, Chandler says she and the much younger Phelps, 29, engaged in a sex-fueled fling before he checked into rehab on October 5.
"The intimacy with him was amazing!" she told Radar. "It was the first time in my life that someone has made me feel like a true woman."