Fresh Out Of Rehab, Michael Phelps Spends Thanksgiving With Girlfriend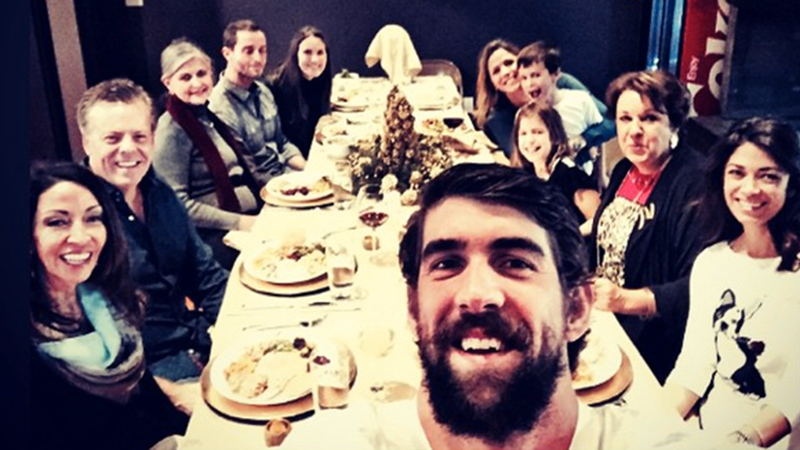 Michael Phelps shared a special Thanksgiving dinner with his family and on-and-off again girlfriend after being released from rehab just in time for the holidays.
Phelps, who entered a treatment program for alcohol in early October, posted his first photo since rehab on Instagram showing off a scruffy beard.
"What a great thanksgiving dinner with family!!! @mamaphelpsh20 @hilary_phelps @nicole.m.johnson and everyone else!!!" Phelps captioned the photo.
Article continues below advertisement