'Depend' Upon It: Anything For Money: Lisa Rinna Reveals Adult Diapers Ad Was Her Highest-Paying Job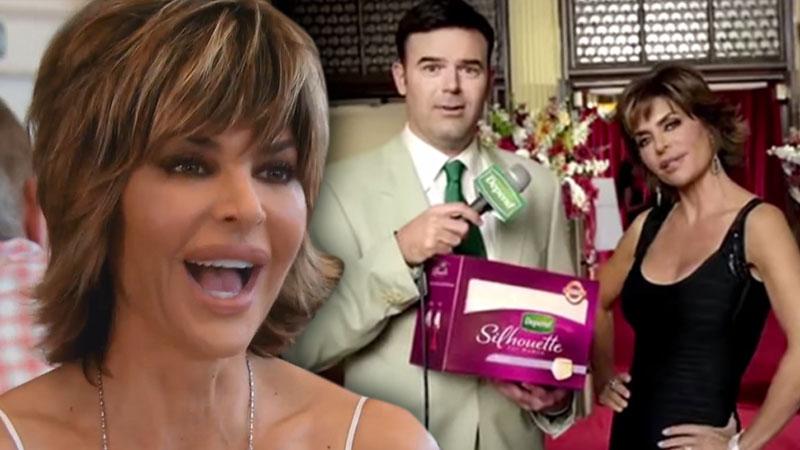 New Real Housewives of Beverly Hills cast member Lisa Rinna made a hilarious splash on Tuesday night's episode by revealing that she made the most money ever on her commercial for Depend adult diapers.
The former soap star's secret came out when Rinna met her agent for lunch and they strategized about doing more ads.
"I'll pretty much do anything," Rinna admitted to the cameras. "That Depends job saved our bacon. I got paid more money to do that than I got paid to do anything ever in my life and I was just like winking all the way to the bank.
Article continues below advertisement
"I'll do anything to make a buck."
Watch the video on RadarOnline.com
In fact, Rinna, 51, has an agent half her age because she said she needs "someone who is working day and f*cking night" to get her jobs -- like the commercial in which she wore Depend's Silhouette For Women under her red carpet dress.
Also on Tuesday's episode, viewers watched as Brandi Glanville reached out to Adrienne Maloof with a heartfelt apology.
As Radar has reported, the women had been embroiled in a feud with Maloof claiming that Glanville had hurt her family.
And previously, viewers saw Glanville say that Maloof and her then-husband, Paul Nassif (the couple has since divorced) threatened her with legal action.
However, it all blew over and on Tuesday's episode, when an apologetic Glanville told Maloof: "I just want to move forward and not feel uncomfortable when we run into each other.
Article continues below advertisement
"I'm sorry for everything and I regret what I said and I had no intention of hurting your family, ever."
Glanville admitted she had a bad temper and Maloof responded graciously.
"I don't hate you," Maloof replied. "It's just that sometimes you don't really think before you speak.
"We've all said things that we wish we hadn't said. I welcome your apology … and I appreciate that you wanted to meet and put closure to this."
Meanwhile, Kyle Richards and husband Mauricio Umansky went to Lake Tahoe with their kids on a private plane and Yolanda Foster dressed up in black lingerie for husband David Foster, saying she was trying to get her sexy back after being ill so long with Lyme disease.
The former model also complained to her housekeeper, 'I'm so fat," after having a hard time buttoning her pants. "Five pounds can make such a difference."