New Attack In Bitter Family Feud: Kendra Wilkinson's Brother And Mom Blast Her On Facebook For Taking Dad On Vacation, Claim He's After Her Money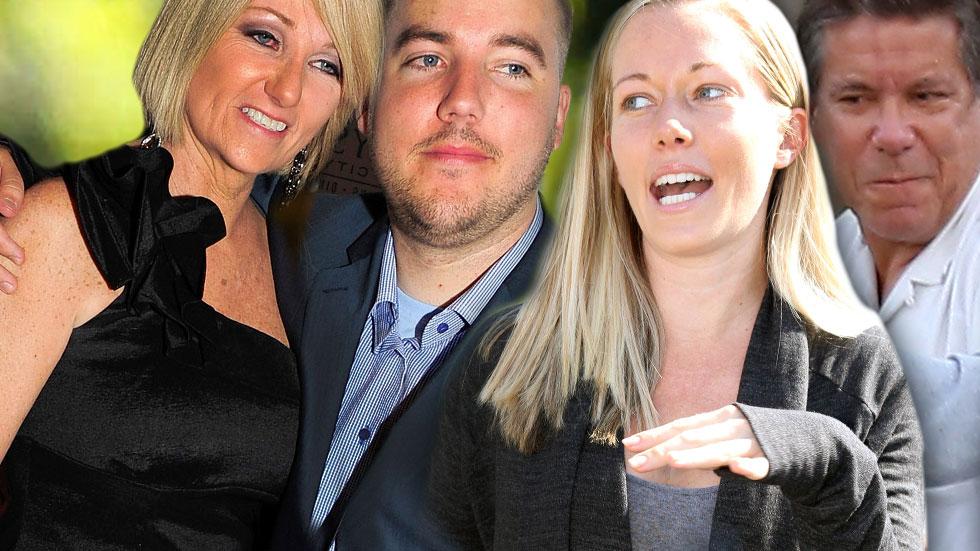 Kendra Wilkinson's brother Colin and mother Patti have launched a new attack about the reality TV star's close relationship with her father.
And RadarOnline.com has learned the latest Facebook chatter between Colin and Patti  reveals they are ganging up on Kendra's dad Eric and implying he's after her money.
The star, 29, was estranged from her father until they recently reestablished a relationship and she took him on a trip to Costa Rica.
Article continues below advertisement
That did not sit well with Colin, who is still estranged from Eric. Now he has raged on Facebook, "Who would consider a man that left them with nothing. Never attempted to be involved in your life and never helped at all their father."
Kendra and Colin's parents divorced in 1994. The former Playmate had no relationship with Eric, now 56, for years, and Colin refuses to have anything to do with him.
In the latest salvo, Colin sneered about Kendra's reunion with their dad, which was dealt with on her reality show, Kendra on Top, "He may excepted sic her request out of a thought of getting money. Making his name bigger."
It's not the first time Colin has complained about Eric making money to appear on the TV program.
This weekend Patti showed she's angry over the money aspect, too, writing on Facebook about her famous daughter, "Omg…Kendra never gave us any $$$$$$. She paid for Colin & I to go on a couple trips 10 yrs ago and that's it!!!!!!"
Colin also addressed his followers: "Ask us how much me and my mother and my grandma have made off my sis. Not a damn dime."
Article continues below advertisement
As RadarOnline.com has previously reported, it seemed Patti would be a shoulder to cry on for Kendra in the wake of her husband Hank Baskett's alleged transsexual cheating scandal. 
The two have had rocky times, but Patti rushed to Kendra's side to deal with the fallout.
Patti was livid, however, when Eric went to Costa Rica with Kendra and brought it up on Facebook, writing, "I continue to be hurt and disrespected by my daughter."
And Colin and Patti continue to make their feelings known, loud and clear.