Kendra Wilkinson Reunites With Estranged Mom Patti In The Wake Of Husband Hank Baskett's Affair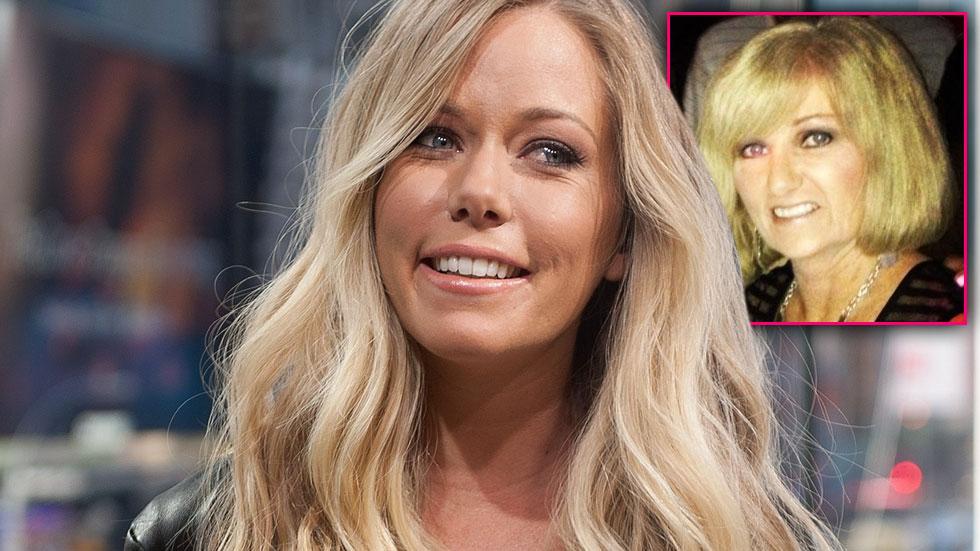 What family feud? On the new episode of Kendra on Top, Kendra Wilkinson reunites with her estranged mom, Patti, after the two fell out almost a year ago.
"It means so much to me that my mom is in my house with her grandchildren," Kendra reveals in a new clip. The 29-year-old reality star decided to get back in touch with Patti after 32-year-old husband Hank Baskett's affair with a transsexual model named Ava Sabrina London.
Article continues below advertisement
"Knowing my mom never approved of Hank, I really just hope my mom doesn't say, 'I told you so,' says Wilkinson. "I really hope she's not coming to lecture me and I just want her support."
The mother and daughter, who fell out after Kendra's pregnancy was revealed in the media before she could share the news with family, seemed to mend fences after they met up.
"First of all, I just want to say I miss you," she tells her mom. "I truly miss you. And I'm glad that something like this led you to come see us and meet the baby for the first time. I mean, there couldn't be a better time than now."
Unfortunately, the two just couldn't get along. As RadarOnline reported, Wilkinson soon had a change of heart about the reconciliation.
"After news of Hank's affair broke, I was there for Kendra the second she needed me," Patti recently confessed. "I drove up to her place and got to spend time with my grandchildren. It felt like old times, but then things took a turn for the worse. She just stopped talking to me."
Tune into Kendra on Top Friday at 9 pm ET/PT on WEtv, and watch the video clip here: